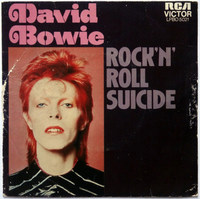 pretty much all you need to do for this is write 5 things, these can be peoples names, places, emotions, a film title, song title, band, anything that sums up your day, do it each day on your listography for a year, copy and paste this at the top of the list so people know what this list is all about. my start date: 01.01.2019 (i, ii)
01.01.2019 ▸ madrugada tenso, dia todo entediante, cansado e nervoso, verdades, true trans soul rebel - against me!
02.01.2019 ▸ my heart - ex:re, vi mulan, cyperpunk, restabelecemos uma ótima amizade, get naked - britney spears.
03.01.2019 ▸ pensando sobre minha estrutura familiar, cena dos espelhos, ray of light, dois filmes do welles, matangi.
04.01.2019 ▸ álbuns da madonna, vi first reformed, gouinage, fui pra casa da minha mãe, vi venom com ela.
05.01.2019 ▸ tédio, ouvi dois álbuns de dream pop, voltei pra casa, vi ideal home, lizzie borden.
06.01.2019 ▸ venus - lady gaga, vi the magnificent ambersons, tori amos, meu irmão me irrita, a star is born.
07.01.2019 ▸ terminei a primeira temp. de the good place, vi mid90s, downloads, vi ocean's eight, cate blanchett.
08.01.2019 ▸ anarcoqueer, voltei ao grupo, vi tonari no totoro, minha mãe, twin peaks e álbum da sleater-kinney.
09.01.2019 ▸ bikini kill, twin peaks, música nova da lana del rey, álbuns da sharon van etten, dor de cabeça.
10.01.2019 ▸ brooklyn nine-nine, vi the other side of the wind do welles, price tag - sleater-kinney, vi beautiful boy, anna.
11.01.2019 ▸ novo ep. de the good place, odiei roma, vi blackkklansman do spike lee, esteira, dor.
12.01.2019 ▸ caminhada, visitas, vi o documentário sobre a m.i.a., first man, corrida espacial.
13.01.2019 ▸ mãe, crítica da razão negra, gilles deleuze, vi under the silver lake, anna.
14.01.2019 ▸ pariah, uvas, vi quatro filmes, ouvi treasure e loveless com o thales, shoegaze.
15.01.2019 ▸ slowdive, vi annihilation e odiei, fiquei um pouco na casa da minha mãe, comida japonesa, álbum da sharon van etten.
16.01.2019 ▸ mãe, terapia de reorientação sexual, bing liu, vi suspiria do guadagnino, jackson.
17.01.2019 ▸ meu pai, nervosismo, dead can dance, nicolas cage, vi bohemian rhapsody.
18.01.2019 ▸ apreensivo, vi zimna wojna do pawlikowski, crítica da razão negra, thales, casa do meu pai.
19.01.2019 ▸ sharon van etten, parmegiana, my body is a cage - arcade fire, thales e anna, operação copyright.
20.01.2019 ▸ pj harvey, três álbuns de sonic youth, violet - hole, voltei pra casa/depressão, arcade fire.
21.01.2019 ▸ the good place, vi return of the jedi, jyn erso, the last jedi, thales.
22.01.2019 ▸ vi solo, jackson, twin peaks, vi o bandido da luz vermelha, terceiro mundo.
23.01.2019 ▸ mãe, (a astronomia: o geocentrismo tradicional dos gregos, a tentativa heliocêntrica revolucionária de aristarco e a restauração geocêntrica de hiparco; o apogeu da medicina helenística com erófilo e erasístrato e sua involução posterior; a geografia: eratóstenes; a "especialização" como caráter peculiar da ciência helenística; o espírito teórico da ciência greco-helenística), the human condition, celular, álbuns de beach house com o thales.
24.01.2019 ▸ thales, finalizei a trilogia the human condition, visita, vampire weekend, ouvi dirty computer com ele.
25.01.2019 ▸ estranheza, vi rashōmon, vi wasurenai to chikatta boku ga ita e amei, antony and the johnsons, par de olhos - yma.
26.01.2019 ▸ twin peaks, vi ikiru, material escolar, terminei twin peaks, laura palmer.
27.01.2019 ▸ mãe, almoço na casa do eud, chácara, tédio o dia inteiro, vi shichinin no samurai do kurosawa.
28.01.2019 ▸ vi kumonosu-jō do kurosawa, pure comedy, vi kakushi toride no san akunin, mãe, ouvi the archandroid com o thales.
29.01.2019 ▸ vi yume do kurosawa, resident evil, alice, edge me please, carência.
30.01.2019 ▸ thales, terminei a franquia resident evil, billie eilish, anna, shane dawson.
31.01.2019 ▸ almoço, james blake, cortei o cabelo, kind of blue - miles davis, vi scream do wes craven.
01.02.2019 ▸ scream, jessica pratt, jackson e thales, green light - lorde, nick cave.
02.02.2019 ▸ girl with basket of fruit - xiu xiu, terminei a franquia scream, vi irréversible do gaspar noé, nervoso, thales.
03.02.2019 ▸ ladytron, vi enter the void do gaspar noé, tentando ficar mais calmo, vi pierrot le fou, david bowie.
04.02.2019 ▸ sala errada, desânimo por não ter nenhuma cara nova, revi à bout de souffle, vi made in u.s.a., st. vincent.
05.02.2019 ▸ professor de matemática, demasiado sono, revi vivre sa vie, loona, touch my body - mariah carey.
06.02.2019 ▸ chuva, mãe, vi kynodontas do yorgos lanthimos, body talk, ouvi róisín murphy com o thales.
07.02.2019 ▸ sono e frio, menino sozinho, álbum novo da ariana, bloodline - ariana grande, kim petras.
08.02.2019 ▸ egoísmo, ser afetado pela solidão dele, dormi a tarde inteira desanimado, handmade heaven - marina, grouper.
09.02.2019 ▸ (características gerais do estoicismo romano; sêneca, entre naturalismo estóico e dualismo platônico; epicteto: "diáiresis" e "proáiresis"), revi split, vi chungking express do wong kar-wai e amei, mãe, alien observer - grouper.
10.02.2019 ▸ vi the village do shyamalan, vi happy together do wong kar-wai, gartic, álbum novo da liz harris e de ladytron, grammy.
11.02.2019 ▸ feliz pela kacey ter ganho, ele continua sozinho, ouvi dois álbuns da kacey, actor - st. vincent, shane.
12.02.2019 ▸ chuva, thales, vi sōseiji do tsukamoto, shaking the habitual, the caretaker.
13.02.2019 ▸ ele criou amizades nas quais eu conheço, ódio dessa bicha, preguiça, rateyourmusic, ouvi vampire weekend com o thales.
14.02.2019 ▸ idiotas tentando falar sobre gênero, cuz i love you - lizzo, sufjan stevens, follow your arrow - kacey musgraves, lealani.
15.02.2019 ▸ tédio, avaliação de inglês, dormi na parte da tarde, aviary, álbuns da jessie ware.
16.02.2019 ▸ vi the favourite do lanthimos, festa da minha prima, falsidade, adriana calcanhotto, where is my mind? - pixies.
17.02.2019 ▸ álbuns da jenny hval, mazy fly - spellling, sir babygirl, pensando em faculdade, pain is beauty - chelsea wolfe.
18.02.2019 ▸ trabalho de história, ana e ele, aaliyah, zola jesus, are we there - sharon van etten.
19.02.2019 ▸ desânimo, thales, carência do caralho, butterfly - loona, ouvi loona o resto do dia inteiro.
20.02.2019 ▸ professora de português, álbum da chaka khan, game that i play - jessica pratt, angel olsen, every night - perfume genius.
21.02.2019 ▸ ana, walking on air - kerli, meu avô, róisín murphy, needy - ariana grande.