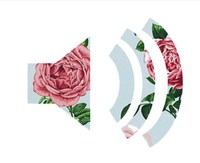 artists & albums i've been listening to& songs
12.
a brief inquiry into online relationships, the 1975 (2018)
10/11.
too sad to keep track on anything
9.
i believe in little things, diana panton (2015)
wonder where we land, sbrkt (2014)
nina cried power (ep), hozier (2018)
hell-on, neko case (2018)
swimming, mac miller (2018)
heart, stars (2002)
8.
time, louis cole (2018)
know, jason mraz (2018)
the 5.6.7.8's, the 5.6.7.8's (2016)
live from crush palace, karen o (2015)
7.
life, knower (2016)
are you alone?, majical cloudz (2015)
broken social scene
masked intruder
6.
life as a dog, k.flay (2014)
heartbreaker, ryan adams (2000)
every where is some where, k.flay (2018)
everything is love, the carters (2018)
dreams in the rat house, shannon and the clams (2013)
glitter and spit, the pearl harts (2018)
still ep, mazzy star (2018)
shawn mendes, shawn mendes (2018)
5.
divide, ed sheeran (2017)
silva canta marisa, silva (2017)
london grammar
the shacks
pascal pinon
4.
neko case
my beautiful melancholy, the weeknd (2018)
i brought you my bullets, you brought me your love, my chemical romance | 2002
coco, colbie caillat | 2007
3.
elliott smith
the magnetic fields
sleeping at last
hozier
ed sheeran
aerosmith
dashboard confessional
gregory and the hawk
2.
mental illness, aimee mann (2017)
breakthrough, colbie caillat (2009)
even closer, goapele (2002)
a tribute to noel gallagher, nearly noel gallagher's high flying birds (2012)
parachutes, coldplay (2000)
crush songs, karen o. (2014)
1.
submarine, alex turner (2011)
trouble, ray lamontagne (2004)
gossip in the grain, ray lamontagne (2008)
continuum, john mayer (2006)
jan 2 2018 ∞
jan 1 2019 +