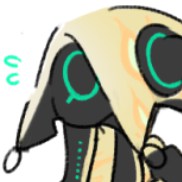 local gay knight here 2 have a fun time
solaire / dovah / sol !
17 yrs old (20.12.00)
he/him, they/them, it/its
white, norwegian
physically disabled, nd, autistic
infp!
hi i'm sol and i love swords and viddy games :] i super love drawing and i'm always up for arttrades with mutuals!!!
⭐ currently fixating on ⭐
minecraft!
fullmetal alchemist!
i kin for fun mostly and doubles are friends! my main ones are solaire from dark souls, the dragonborn from skyrim, luigi from smb, alphonse from fma, laius from dungeon meshi, and propeller knight from shovel knight!