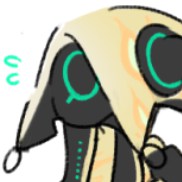 local gay knight here 2 have a fun time
solaire / dovah / sol
17 yrs old (20.12.00)
he/him or they/them
white, norwegian
disabled, nd, autistic
infp, true neutral
⭐ special interests ⭐
dark souls series! (ds1 and ds3!)
the elder scrolls v: skyrim!
currently fixating on:
dark souls iii
rthe elder scrolls iv: oblivion
warframe
i'm solaire of astora and the last dragonborn! my main ids are kirk from dark souls, luigi from smb, knight cookie from cookie run, ivara from warframe, n propeller knight from shovel knight! doubles are friends!