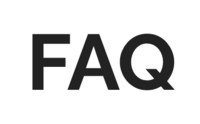 Ads:
Listography IS free from advertising. Your Listography is a personal tool for your autobiographical story and for reflection. It is your history. We will not mine or track or sell your data.
I need list ideas?
Try out our list topic generator! Just create a list and you will see a button for it at the top of the new list. Click away for ideas!
Where's the Android app?
We are not iPhone snobs. We just haven't had the time to make the Android version of the app, so right now we just have the iPhone app.
Why isn't the iPhone app free?
Simply, we used our savings and quit our jobs for a few months to build it. It's .99. Seems fair.
Why was my account deleted?
You probably had something in there that our spam detector didn't like. Please don't create accounts for purposes of advertising.
There are so many features I want!!?
Yes, we want them too! Because we are ad-free and self-funded and we work full-time in our own lives, it takes us a while to add features. But we do keep them in our requests list and we hope to complete them in time!
Why aren't there social networking features?
We view Listography as a personal web application that is mostly about your interaction with yourself (i.e., your goals, history, to do's, etc). Sometimes it's fun for others to check out or comment on but it is not the focus. Your Listography is meant to inspire you, to reflect, to dream.
I got a spam comment!
Yes, this happens unfortunately. Please email us the user and we'll delete them. We appreciate it!
Why aren't you funded?
We thought about it, but we like being independent.
I don't know how to...?
Please visit our guide or see this page for "how-to's" and "tips".
What types of lists can I make here?
auto-biographical lists (memories, jobs, people, loves, family)
to do lists
wish lists
catalogue lists (your books, movies, art, etc, collections)
top ten lists
reference lists (your favorite brunch spots, shops, etc)
resource lists (from outside sources: best books of all time, essential jazz albums, etc)