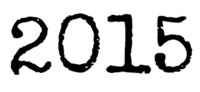 2017 • 2016 • 2015 • 2014 • 2013
► s o u n d t r a c k | forty top tracks
❝beggin for thread❞ — banks
❝believe❞ — mumford & sons
❝blood stutter❞ — handsome ghost
❝breezeblocks❞ — alt-J
❝bright❞ — echosmith
❝budapest❞ — george ezra
❝can't feel my face❞ — the weeknd
❝can't help falling in love (cover)❞ — twenty one pilots
❝chateau lobby #4 (in c for two virgins)❞ — father john misty
❝cheerleader❞ — omi
❝degausser❞ — brand new
❝don't wanna fight❞ — alabama shakes
❝elastic heart❞ — sia, the weeknd, diplo
❝gimme sympathy❞ — metric
❝goodbye❞ — who is fancy
❝habits (stay high)❞ — tove lo
❝hands down❞ — the greeting committee
❝hello❞ — adele
❝the hills❞ — the weeknd
❝hold back the river❞ — james bay
❝hold my hand❞ — jess glynne
❝hotline bling❞ — drake
❝i wanna be yours❞ — arctic monkeys
❝jungle❞ — emma louise
❝kansas city❞ — the new basement tapes
❝mess is mine❞ — vance joy
❝new americana❞ — halsey
❝only love❞ — ben howard
❝roses❞ — the chainsmokers, rozes
❝same old love❞ — selena gomez
❝ship to wreck❞ — florence + the machine
❝show me❞ — john legend
❝shut up and dance❞ — walk the moon
❝something good❞ — alt-J
❝song for zula❞ — phosphorescent
❝stitches❞ — shawn mendes
❝trap queen❞ — fetty wap
❝uma thurman❞ — fall out boy
❝what kind of man❞ — florence + the machine
❝wings❞ — birdy
► w a t c h l i s t | fifteen favourite films
basquiat (1996)
frances ha (2012)
frida (2002)
ginger snaps (2000)
god bless america (2011)
horns (2014)
mad max: fury road (2015)
perfume: the story of a murderer (2006)
se7en (1995)
the skeleton twins (2014)
song of the sea (2014)
star wars: episode vii - the force awakens
tank girl (1995)
tomboy (2011)
we were here (2011)
► e v e n t s | twelve major happenings
in january, i returned to my childhood home to rebuild myself after the dissolution.
in february, everything was deep red and blushing pink. terrible love and great hate resided side-by-side in my chest.
in march, i continued a pattern of detoxifying my life.
in april, i tried very, very hard to teach myself to hula hoop and scheduled my first counseling appointment in ten years.
in may, i turned twenty-five and began to repair my relationship with my estranged father.
in june, SCOTUS ruled in favour of marriage equality and it filled my heart with the most profound joy i have ever experienced.
in july, i reconnected with the sea, etched fresh ink into my skin, and embraced my fat, beautiful body. july rearranged my soul.
in august, i started talking to this wonderful, stubborn, beautiful woman.
in september, i was once again at the mercy of the hold pumpkin spice has on my entire life.
in october, i felt positively witchy. and that wonderful, stubborn, beautiful woman? she said she'd be mine.
in november, i valued my emotional safety above all.
in december, i contrived cheer and merriment to mask a considerable amount of stress.
► n e t f l i x & c h i l l | ten binges
american horror story: coven
friends
grace and frankie
grey's anatomy
jessica jones
master of none
the office (US)
orange is the new black, season 3
parks & recreation
unbreakable kimmy schmidt
► b i b l i o p h i l e f i l e s | five favourite books
the crane wife, patrick ness
east of eden, john steinbeck
jitterbug perfume, tom robbins
peter pan, j. m. barrie
we should all be feminists, chimamanda ngozi adichie