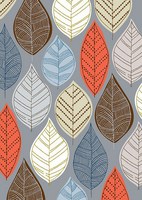 Early June ➸ Late August
wardrobe inspo
lots of layers: leggings; pants ; two or more tops / dresses
big, cushy knits ; oversized cardigans ; ponchos
scarves, hats, headwarmers, mittens, shawls, legwarmers, layered socks
Winter colours: brown, burgundy, dark green, navy, a little black
patterns & motifs: faux fur; tartan & checks; snow; bare trees; woolly animals like sheep; wise animals; spirits & ghosts; florals and folk embroidery on dark background;
embellishments: pompoms; tassels; ribbons; embroidery
make: hair out, perhaps with small topknot, braid or headband ; rosy cheeks
wardrobe ideas
do:

design a brooch storage/display
swap to Winter art display

make:

lace underskirt
alter a cutsew

purchase:
lifestyle & hobbies inspo
Winter treasure box.
Work on a crocheted shawl.

✔

Read a book with a blanket and pot of tea.
read the Winter edition of Faerie.
Visit a cosy cafe, coffee house or tea house and get a warming snack. Take photos of it and draw it later.
make some Christmas ornaments and wrap them up to give to myself in December.
foods inspo
tasks
garden aesthetic
rain most days
grass growing fast
daisies getting bushier
winter oranges getting bigger
camellias flowering
festivals
June

4 | Int. Lolita Day

5 | Int. Environment Day

18 | Int. Sushi Day

21 | Winter Solstice

22 | Mid-Year's Day

July

6 | Frida Kahlo's Birthday
17 | Marine Day

August

13 | International Left Handers' Day
30 | Melbourne Day
jun 26 2018 ∞
jun 25 2019 +