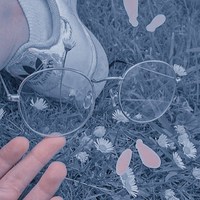 ╰┈➤˗ˏˋ✎´ˎ˗my friendsღ
: ̗̀➛Rei! Aka kore when I first met them! >>The favorite ˚ · . >>A closeted guy who's between in the middle of a good guy, they swear they are! >>Often says corny pick up lines itsg˚ · .
: ̗̀➛Ekuri the gay god! >>A very talented person! >>First ever online friend˚ · . >>"Eclipse and Kokichi can choke me"
: ̗̀➛Stevie the stoner! (other alias is cal) >>guy who simps for 2d men˚ · . >>has a gay cat boy for a oc >>Has potential˚ · .
: ̗̀➛Luna the old woman! >>Love her art as much as Ekuris too˚ · . >>The smart one in the group ˚ · . >>Is a hardcore old nerdy nerd˚ · .
: ̗̀➛Saihara the great! (other alias is ev) >>Made Evelyn a serial killer˚ · . >>Very close friend˚ · . >>Has interesting ocs as well as Ekuris and the others˚ · .
╰┈➤¡! ❞I have amazing friends, see!? I'm not a loner hey!