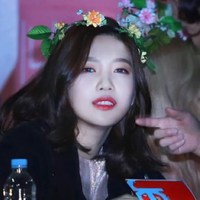 ― i consider myself a hardcore friend and supporter of these groups- I love idol interactions a lot and love these vids and interactions: youngjie + hongbin , eunkook, joy +sungjae, japanese actors too lol. kpop related social media : tumblr @ nuestsite.tumblr.com twitter @ joyismine_ instagram @ karnitadeangel
。゚゚・。・゚゚。 。 ꒰ groups i support ꒱
 ゚・。・゚ ― ✩°。⋆ ultimates
― semi (no order)
wjsn ๑ sf9 ๑ clc ๑ vixx ๑ fromis9 ๑ gfriend ๑ lovelyz ๑ loona ๑ pentagon ๑ up10tion ๑ exid ๑ and many more! i don't stan groups who keep being problematiq!! (mamamoo + got7 lol)
。゚゚・。・゚゚。 。 ꒰ fav peeps ꒱
 ゚・。・゚
― ✩°。⋆ ults
red velvet ⇢ JOY park sooyoung i love joy so much, seulgi and the rest!!!
― ults 2.0
lovelyz ⇢ jiae, mijoo and everyone else!
wjsn ⇢ cheng xiao!
clc ⇢ sorn!
btob ⇢ peniel, and the rest!
vixx ⇢ they're all great!
exid ⇢ hani because this ,hyelin and the rest
twice ⇢ chaeyoung, jeongyeon, momo, dahyun, tzuyu adn wtf i love this
more to come hehe ⇢
NON-KPOP Favs
JUST CHECK OUT MY LASTFM I LIKE A LOT OF ARTISTS AND AM ALWAYS HAPPY TO HEAR MORE, MSG MY CC TO RECOMEND ME STUFF!