listography for iPhone and iPod touch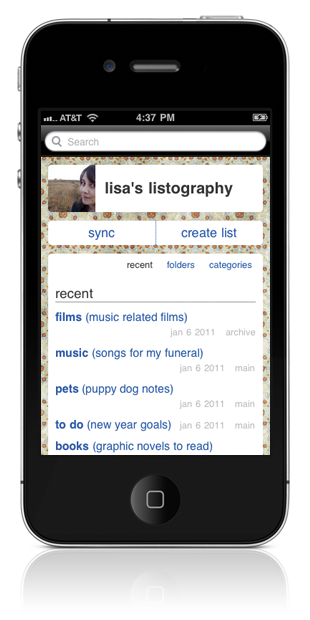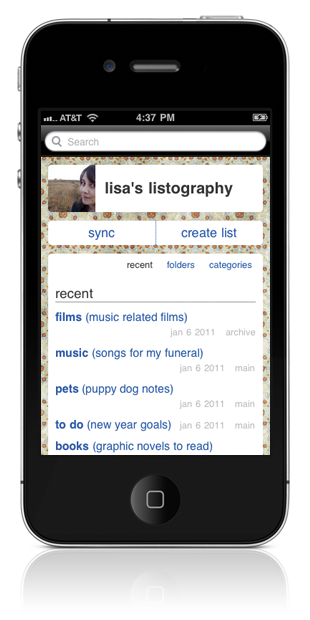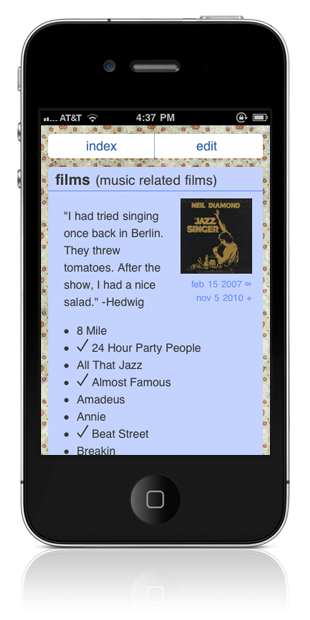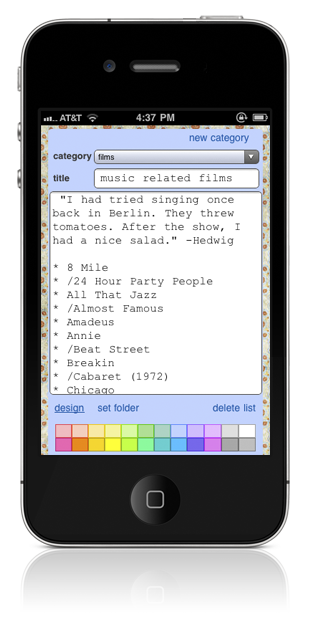 Synchronize your personal collection of lists from listography.com to your iPhone or iPod touch.
Current Features
All of your lists are synchronized to your device for offline access.
Create, edit, and search your lists, and use the list topic generator.
Set list images with the camera.
The primary purpose of the listography app is to make your lists accessible to you on your device, whether or not you are connected to the Internet. We look forward to developing the app further and invite you to help shape its future by leaving a comment on the feature request list below.

For help, contact support@listography.com.

sync your iPhone app after every update you make to avoid conflicts between the server and your iPhone data
sync your iPhone app after you make changes to your web listography so your iPhone is up to date
new lists are created in the private folder by default
logout to keep lists on your phone private
try the list topic generator for list ideas
please report any bugs to support@listography.com
note: you need a listography.com account to use the iPhone app
nov 2 2010 ∞
jul 28 2012 +
[android app: we hear you! we're looking into it and hope to make progress soon! thank you for all the requests!]
We fund Listography ourselves with no ads so please accept our apologies that we cannot offer a free app and thank you for the support. Leave comments to request a feature for the iPhone app.
Feature Requests
social features: comments, viewing other's listographies
iPad app
Android & Blackberry app
Updates: Jan 2011:
Landscape mode
Two-finger scrolling no longer necessary when editing
Index improvements
nov 16 2010 ∞
apr 5 2013 +