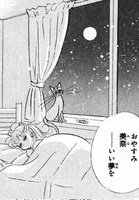 helena. 20, infp-a
pisces sun & sagittarius moon.

likes mint ice cream, superheroes, league of legends and chanyeol
dislikes anything non-chanyeol related!
main interests: movies, marvel, cartoons, 90s anime, exo, chanyeol's dog, cute socks, pretty colors, dragons, robots, space, aliens, video games, otters, girlgroups and christmas.
multiverse analyst. sometimes I draw stuff!
(∩・ω・)⊃━☆゚.*・。゚ (♡)