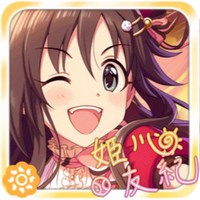 about me in general
shiki
texas (howdy)
she/her
bisexual
single
atheist
bday - may 22
4 cats & 1 dog
I am terrible at starting conversations but if you wanna talk I'm totally up for it ;D
ONLY THING I WISH FOR PEOPLE TO TAG/ MY BLACKLIST is justin foley hate.
If you know my irl name please dont call me that.
Iff we share interests, please follow! i love having mutuals :)
I am a digital media designer! I've been doing it for the past 2 years (from March 2017). I take all of my work as professional work so please if you like it, tell me!! And also if I ask for requests, you should totally give me some!
online friends
I only bring them up because I will be mentioning them! Kags and Seth have twitter (@lockjaywood and @_sethx)
Lily runs a Minecraft Fairy Tail Server! I am the Discord Mod! Msg me on Discord for the server IP and for the Server Discord! :D We welcome anyone with open arms!
As of now I'm aiming to be a Professional Smite player aswell as a Professional Digital Media Designer.
I have 3 OCs from the idol group POiSON. Their information is below. The world i created them for was the iDOLM@STER universe. I will be discussing them like they are a real fandom so you probably wanna have a general idea of who they are.