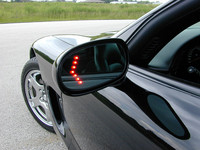 Flakers
Being late
When I'm standing in line or talking to someone and they get too close to you. You shift a little farther away and then they'll step closer to you.
When you hold the door open for someone and they don't say thank you or when people act like you're supposed to do that for them.
When people misuse "your" and "you're"//"there, their, and they're"//"to and too"
Tailgating
When people forget to turn off their turn signals
When people don't signal
Too much whistling
When people walk slowly and block the entire path
When people are impolite
When people don't say bye, especially in phone conversations...but also in real life
When people say "you're welcome" snobbyly before you have the chance to say "thank you" first
When people tell me I look tired when I don't feel tired
When people say "supposebly"
When Korean people only speak Korean to each other, loudly (even though they're fluent in English!)
When people have conversations with each other across a large room when there are other people in the room. CAN YOU BE MORE CONSIDERATE?!
dec 22 2008 ∞
feb 9 2011 +