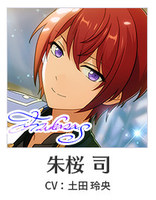 KnightsP! UndeadP sometimes too.
LeoP, RitsuP, IzumiP (Knights trio killed me)
Leo Tsukinaga it's my son, my life and my soul.
I love everyone in enstars. Except Tori. If this bothers you in any way... well, I'm sorry.
I love Leo (yes, again. that boy deserves everything).
Ships & OTPs:

I looooove poly!knights; but especially I love leokasa.
...i have too many ships to post them here.

Also, Anzu is my goddess and I love Mama.
nov 29 2017 ∞
feb 13 2018 +