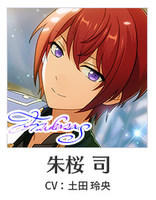 KnightsP, LeoP, RitsuP, IzumiP
I love everyone in enstars. Except Tori. If this bothers you in any way... well, I'm sorry.
Ships & OTPs:

I love poly!knights; but especially I love leokasa.
...i have too many ships to post them here, but you can always ask me!

Characters that I love: Everyone in Knights, Mama, Natsume and Mika, Hiyori ~
I use he/him, she/her and they/them for Arashi.
I warn you, if you think that Anzu is an extra in enstars or hatemail her, don't you ever dare follow me. I love that girl with all my heart. FIGHT ME!
nov 29 2017 ∞
jul 1 2018 +