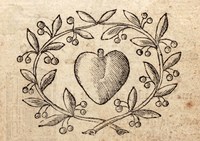 what's new?
✓ oct. 1: one year anniversary of me losing my mind over the fact that 1917 was going to be shot in one continuous take 0:-]
✓ oct. 4: feast of st. petronius
✓ oct. 12: indigenous peoples' day
✓ oct. 13: the greatest poet of the war is lost at the battle of loos, 1915
✓ oct. 14: chinatown screening @ 7:00
✓ oct. 15: tenet @ 12:25
✓ oct. 25: st. crispin's day!

we few, we happy few, we band of brothers!

✓ oct. 28: joaquin's birthday!! <3
✓ oct. 31: the eve of all saints
✓ oct. 31: nos galan gaeaf in wales
goals
✓ prep for national novel writing month
✓ read a bunch of prose/poetry/drama to refill your writing tanks!

u wrote 119k words, now read 119k words!

✓ watch more films now that u have free evenings!!! <3
obsessions
jonas mekas !! sweet lithuanian boy and 20th century master of cinema i love u (me looking at sometimes we escaped into the fields for the five hundredth time: i hope this doesn't awaken any past lives in me)
umm. catch-22. no one was surprised

me opening episode six again: i'm not gonna cry this time i'm hardened i'm like freaking steel
snowden: h-
me: *immediately starts weeping even though he's literally just standing there looking doomed as hell*

frozen cappuccinos!!!
moments
sitting outside on these warm days! drifting from coffee shop to coffee shop, basking in the autumn sun, an iced latte melting near my notebook page, writing and writing and writing, blue ink in a strange and tilted hand that only i can read
hanging out w the old ladies who work at the thrift store!!! they're so cute... "oh you hit the jackpot today!" "miriam look at all these lovely blouses she found!" MY GIRLS

wondering if it is extremely obvious yet that i want to look precisely like i stepped out of 1950s poland... every day that i look more like zula i grow Stronger

that instant glimmer of serotonin i get when i walk into my favorite coffee shop and hear "hi dana! what can i get for you?" .... like take all of my money i LOVE you
good things about the month
little chocolate hazelnut crepes from the grocery store; finishing my 100th mile for the liberty road challenge; eli cash from the royal tenenbaums; warm mugs of peppermint tea; realizing that i am, indeed, a woolgatherer of the highest order; fresh tomatos for sandwiches, plucked ripe and warm from the garden; jonas mekas! sincerely swooning over his diaries, my goodness, what a writer; catch-22, both book and series; louise glück winning the nobel prize for literature; new darlingside album; heart to hearts with justie at 3 am; the autumn leaves in upstate new york; sweetest delight of seeing films in a theater again; pumpkin iced lattes; rc sherriff, the bachelor playwright of my heart; birthday with justie, such a warm and lovely day; christopher nolan films; revisiting my favorite coffee shop for the first time since march; little trips to the art museum; tennessee williams plays; bright pumpkins and gourds from the garden; dad's brilliant mums; blouses and skirts from the thrift store; carving my jack-o-lantern!! <3
oct 1 2020 ∞
nov 1 2020 +