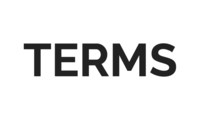 Terms of Service Agreement for All Listography Users: 3/29/2021
Welcome to Listography!, an on-line community website that allows for its members to create individual profiles, link to other members in their Bookmarks Box, and to share Lists of all kinds: To Do, Auto-Bio, Favorites, Top Tens, Photo Lists, etc. Users create and control the content on their own Listography Page.
By becoming a Registered User, you are indicating you read, understand and accept to be bound by our Terms of Service Agreement for listography.com ("listography.com" or "we" or "Listography") and any web applications offered through this website (collectively, "the services"), whether you are a "Visitor" (browsing the Website) or you are a "Member" (registered with listography.com). We reserve the right to change, add, or delete portions of this Terms of Service at any time. If we do, we will post the changes to this page and will indicate at the top of this page the Terms of Service's effective date. Your continued use of listography.com after any such changes constitutes your acceptance of the new Terms of Service. If you do not agree to abide by these or any future Terms of Service, please do not use this Website. It is your responsibility to regularly review these Terms of Service.
This agreement includes listography.com's policies for acceptable use of the Services and for Content posted to the Website, your rights, obligations and restrictions regarding your use of the Services and listography.com's Privacy Policy.
THE BASICS:
Choose content displayed on your Listography Page carefully. Your profile may not include the following: telephone numbers, street & email addresses, photographs containing nudity, or obscene, violent, harassing, sexually explicit or otherwise objectionable subject matter or language, language or images that are racist, homophobic, sexist, disrespectful to any community, or incite any type of violence. Despite this prohibition, should information provided by listography.com Members (on their page) contain any of the above for a period of time prior to membership termination, listography.com assumes no responsibility or liability for this material. Should User pages containing any of the above come to our attention, those User accounts will be terminated immediately.
You agree to keep your password safeguarded & not attempt to use another member's account or your membership will be terminated.
Your profile may not impersonate any person or entity, or otherwise misrepresent yourself.
You agree to not intimidate or harass any member of listography.com or your account will be terminated.
You agree to not engage in any form of spam, or transmit "junk mail," or other forms of commercial solicitation on listography.com or your account will be terminated. 
You understand that listography.com cannot be responsible for links taking you to other websites or the content of other websites. Use caution when browsing an unfamiliar User.
If you become aware of any misuse of listography.com, please contact us immediately through the Contact Page.
listography.com reserves the right to reject or remove any posting by you, or to restrict, suspend, or terminate your access to all or any part of the Services at any time with or without prior notice, and without liability.
OTHER TERMS:
1.listography.com is available for your personal, non-commercial use only. You agree to not impersonate or misrepresent yourself in any manner.
2. You agree that no materials of any kind submitted through your account will violate or infringe upon the rights of any third party, including copyright, trademark, privacy, publicity or other personal or proprietary rights; or contain libelous, defamatory or otherwise unlawful material.
3. You agree not to use any automated scripts to interact with or collect information from listography.com or interfere with or create any undue burden on listography.com or any services connected to the Website. You agree not use listography.com in any unlawful manner or in any other manner that could damage, disable or impair the Website.
4. Eligibility. Use of and Membership is void where prohibited. By using the Services, you represent and warrant that all registration information you submit is truthful and accurate and will be maintained as accurate.
5. Term. This Agreement shall remain in effect while you use the Services or are a Member. You may terminate your Membership at any time by following the instructions on the Account Settings page. listography.com may also terminate your Membership at any time, without warning if your account violates any portion of the Terms of Service. Even after Membership is terminated, this Agreement will remain in effect for all content previously posted on the site.
6. Fees. listography.com is a free service however we reserve the right to charge for future services.
7. Password. When you register to be a member, you will also be asked to create a password. You agree to NOT create/use a password you use elsewhere. You are responsible for maintaining the confidentiality of your password and use of your membership. You also agree to not use another member's account. Notify listography.com immediately if you suspect any unauthorized use of your account or access to your password. Listography is not responsible for the safety of your password, so choose passwords that are unique only to Listography.
8. Non-commercial Use by Members. The Services are for personal use only and may not be used in connection with any commercial endeavors except those that are specifically endorsed or approved by listography.com. Illegal and/or unauthorized use of the Services, including collecting Usernames and/or email addresses of Members by electronic or other means for the purpose of sending unsolicited email or unauthorized framing of or linking to the Website is prohibited. Commercial advertisements and other forms of solicitation will result in account deletion without notice. Appropriate legal action will be taken for any illegal or unauthorized use of the Services.
9. Proprietary Rights in Content on listography.com. listography.com contains copyrighted material that you may not copy, publish, transmit, distribute, display, or sell unless given written permission. By displaying or publishing ("posting") Content to your profile, i.e., comments, text, files, images, photos, video, sounds, or any other materials (collectively, "Content") on listography.com, you hereby grant to listography.com, a non-exclusive, fully-paid and royalty-free, worldwide license (with the right to sublicense through unlimited levels of sublicensees) to use, copy, publicly display, reproduce in other forms, transmit, and distribute such Content. You represent and warrant that: (A) you own the Content posted by you through the listography.com or otherwise have the right to grant the license set forth in this section, and (B) the posting of your Content on listography.com does not violate the privacy rights, copyrights, contract rights or any other rights of any person. You agree to pay for all royalties, fees, and any other monies owing any person by reason of any Content posted by you on listography.com.
10. Content. Listography.com may DELETE ANY ACCOUNT that violates this Agreement that is deemed solely by listography.com as offensive, racist, homophobic, sexist, illegal, or violates the rights, harms, or threatens the safety of any person. listography.com assumes no responsibility for monitoring listography.com for inappropriate content; however, all reports of misuse are dealt with. You are responsible for the Content that you post on listography.com, and any material or information that you exchange with other Members. All content at listography.com does not necessarily reflect the opinions or policies of listography.com. listography.com makes no warranties, expressed or implied, as to the accuracy and reliability of the Contents, makes no claims and does not promise any specific results from use of the Website. You understand that listography.com cannot be responsible for links taking you to other websites or the content of other websites. Use caution when browsing an unfamiliar User. listography.com is not responsible for any links that offer downloadable material or any negative results of these downloads. You agree to not link, send or transmit viruses or other harmful material.
11. Termination. listography.com reserves the right to terminate your account without notice if there are any of the following violations found within your profile, lists, or comments: any content found to be offensive and promotes racism, bigotry, hatred or physical harm of any kind against any group or individual, contains harassment of any nature, nudity, misrepresentation, exploitation, violence, solicitation of a minor, identifying information such as: email addresses, last names, telephone numbers, street addresses, or other identifying information of any individual, language that is threatening, obscene, defamatory or libelous, involves the transmission of any form of "junk mail," any language that promotes *any* illegal behavior, or promotes an illegal or unauthorized copy of another person's copyrighted work. listography.com reserves the right to investigate and take appropriate legal action against anyone who, in listography.com's sole discretion, violates these provisions.
12. Copyright Policy. You may not post, distribute, or reproduce in any way any copyrighted material, trademarks, or other proprietary information belonging to others without obtaining the owner's prior written consent. If you believe that your work has been copied and posted on the Services in a way that constitutes copyright infringement, please contact us through our Contact Page with a detailed description. As a user of listography.com, you agree not to upload or otherwise use copyrighted material without permission.
13. Privacy. Use of the Services is also governed by our Privacy Policy, which is incorporated into this Agreement by this reference.
14. Disclaimers. A. Content. listography.com is not responsible for Content posted on the Website. B. Links. listography.com is not responsible for the Content expressed on other websites linked through listography.com. Inclusion of any linked website on listography.com does not imply approval or endorsement of the linked website by listography.com. When you access these third-party sites, you do so at your own risk. C. Site Operation. The Service may be unavailable from time to time for maintenance or other reasons. listography.com assumes no responsibility for any technical malfunctions of any kind, including Member Account content loss, any injury or damage to any person's computer related to or resulting from participation in the Services or downloading materials in connection with the Services. D. Under no circumstances shall listography.com be responsible for any loss or damage resulting from use of listography.com or attendance at a Listography event. listography.com is not responsible for the conduct, whether online or offline, of any User of the Website or Member of the Service. E. Indemnity. You agree to indemnify and hold listography.com, its subsidiaries, and affiliates, and their respective partners and employees, harmless from any loss, liability, claim, or demand, including reasonable attorneys' fees, made by any third party due to or arising out of your use of listography.com.
15. Disputes. If there is any dispute about or involving the Web site and/or the Service, by using the Web site, you agree that the dispute will be governed by the laws of the State of California without regard to its conflict of law provisions.
16. Listography is a privately operated website. We reserve the right to delete accounts for any of the above listed reasons without notification.
This Agreement is accepted upon your use of listography.com or any of the Services and is further affirmed by you becoming a Member. This Agreement constitutes the entire agreement between you and listography.com regarding the use of the Services. By becoming a member you agree that you have read this agreement and agree to all of the provisions contained above.