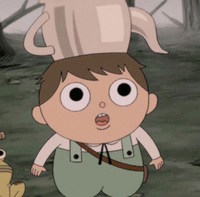 what's new?
✔

feb. 3: casablanca @ 7:00 pm

✔

feb. 4: little women ↺ @ 11:10 am

✔

feb. 7: 1917 ↺ @ 10:40 am

✔

feb. 9: 92nd academy awards!

✔

feb. 14: st. valentine's day

✔

feb. 16: 47th day of the year

✔

feb. 19: red dawn @ 7:00 pm

✔

feb. 20: tłusty czwartek!

✔

feb. 24: happy twin peaks day!!!

✔

feb. 25: mardi gras, carnevale!

✔

feb. 26: ash wednesday — lent begins
goals
put together dvd shelf

✔

keep working on my posture

✔

try a few new bread recipes!

✔

get disposable cameras developed

✔

hang up van gogh painting

✔

make pączki to celebrate tłusty czwartek
✗ make migliaccio to celebrate carnevale

✓ when ur pączki recipe yields so many sweets that it lasts you until fat tuesday and u still have enough to feed an entire village... we love to see it
obsessions
david lynch when he was my age and a filmmaker just starting out.... let me daydream about lynch and his dreamy blue eyes and his floppy brimmed hat, looking for all the world like a character wandering the streets of twin peaks..... i will exist later.....
truly and sincerely obsessed with this monologue, the music, the palpable weariness and defeat of this final scene, bunny ford's patchwork heart coming away at the seams, at the price of having done what was right... no good deed goes unpunished.... i love cinema
moments
finishing my first spec script!! 45 pages and 7604 words later it is complete... this certainly feels like a step in the right direction. and i do believe i accomplished my mission, outlined in this excerpt from my journal, dated december 29, 2019:

"i'm looking forward to seeing how this goes — it's a new challenge for me, but a useful skill to hone. don draper shall be taking the backburner in my episode. pete campbell rise! all the interesting minor characters that never get any screentime because of don's fat head, rise!"

first place in the gold league on duolingo!! my spanish is thriving
this article/letter to my first love ( first man? ) mr. gosling that sounds like it came directly out of my brain
writing outside on the warmest days, basking in the sunshine, feeling the tender shoots of spring erupting through the soil of my words
mom and j. both separately saying "i'm not surprised" when i told them i'm in the top 1% of roy orbison stans on spotify. listen.
good things about the month
the mildness of this winter, which has meant lots of skirts and dresses with soft sweaters piled on top; working on my posture ... sitting on the edge of my bed, back straight, chin tilted, reading my book of poetry, feeling like a princess far down the meandering line of my english ancestry, the lucky 13% of my blood; reviving a forgotten pleasure, which is this: long hours dedicated to fine literature; writing, always writing; valentine's day decorations; row 5 seat 5 for my 5th and final rendezvous with 1917; inspiring articles on medium; writing at the new coffee shop for a few hours and then a visit to the art museum; valentine's day!! throwing on a soft pink sweater n some blush, heart-shaped sweets for lunch, spending the day w justin, "friday i'm in love" by the cure on endless repeat; baking a loaf of heart-shaped bread!; dad bringing me home a copy of his favorite breadmaking book; david lynch; jasmine green tea; tying my hair in amy march braids; pączki with raspberry jam for tłusty czwartek; curling up next to a sick justie, the human-sized furnace for my always cold body; the inimitable work of roger deakins; all quiet on the western front (1930); the end to a month filled to the brim with the written word
feb 1 2020 ∞
mar 1 2020 +