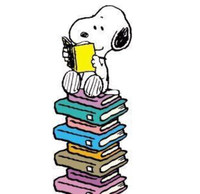 JANUARY
Becoming, Michelle Obama.
Un cri sous la glace, Camilla Grebe.
The Katharina code, Jorn Lier Horst.
FEBRUARY
La trace du sang, Peter May.
If Beale Street could talk, James Baldwin.
MARCH
APRIL
Abe & Ivy, Elizabeth Enfield.
The librarian, Salley Vickers.
Darling, Rachel Edwards.
The house swap, Rebecca Fleet.
Nine perfect strangers, Liane Moriarty.
1st to die, James Patterson.
MAY
The death of Mrs Westaway, Ruth Ware.
Au petit bonheur la chance, Aurélie Valognes.
I thought I knew you, Penny Hancock.
Twisted, Steve Cavanagh.
When I was five I killed myself, Howard Buten.
JUNE
Then she was gone, Lisa Jewell.
Normal people, Sally Rooney.
Buddha Da, Anne Donovan.
JULY
Maintenant que tu le dis, Kristan Higgins.
2nd chance, James Patterson & Andrew Gross.
A gentleman in Moscow, Amor Towles.
An unwanted guest, Shari Lapena.
Take me in, Sabine Durrant.
La jeune fille et la nuit, Guillaume Musso.
AUGUST
Dark matter. A ghost story, Michelle Paver.
Dirty little secrets, Jo Spain.
The library of lost and found, Phaedra Patrick.
The keeper, Graham Norton.
Weird things customers say in bookshops, Jen Campbell.
SEPTEMBER
The outsider, Stephen King.
To be perfectly honest, Jess Vallance.
Sweet heart, Peter James.
Crazy rich Asians, Kevin Kwan.
OCTOBER
The museum of broken promises, Elizabeth Buchan.
An American marriage, Tayari Jones.
The turn of the key, Ruth Ware.
NOVEMBER
My sister, the serial killer, Oyinkan Braithwaite.
Is everyone hanging out without me? (And other concerns), Mindy Kaling.
DECEMBER
Rosenhine's principles in action, Tom Sherrington.
He who fears the wolf, Karin Fossum.
Lost for words, Aoife Walsh.
I've got my eyes on you, Mary Higgins Clark.
Dear girls, Ali Wong.
The woman in the window, A.J. Finn.
dec 30 2018 ∞
dec 30 2019 +