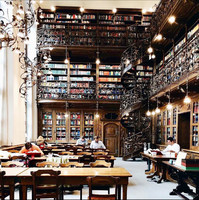 JANUARY
The child, Fiona Barton.
Les jours de ton absence, Rosie Walsh.
The family upstairs, Lisa Jewell.
Dernier été pour Lisa, Valentin Musso.
FEBRUARY
A spark of light, Jodi Picoult.
A noise downstairs, Linwood Barclay.
The hunting party, Lucy Foley.
MARCH
The whisper man, Alex North.
This is going to hurt: Secret diaries of a junior doctor, Adam Kay.
Die alone, Simon Kernick.
I'll be there for you:the one about Friends, Kelsey Miller.
Daringham hall. L'héritier, Kathryn Taylor.
Le lion,(abrégé) Joseph Kessel.
APRIL
Elevator pitch, Linwood Barclay.
The perfect wife, JP Delaney.
The flatshare, Beth O'Leary.
The guest list, Lucy Foley.
Blood orange, Harriet Tyce.
Le journal de ma disparition, Camilla Grebe.
MAY
Peggy & me, Miranda Hart.
Swing Time, Zadie Smith.
Les enfants de cendre, Kristina Ohlsson.
In five years, Rebecca Serle.
The little book of hygge, Meik Wiking.
Little secrets, Jennifer Hillier.
The silent patient, Alex Michaelides.
JUNE
A good girl's guide to murder, Holly Jackson.
Twas the nightshift before Christmas, Adam Kay.
The prison doctor, Dr Amanda Brown.
Talking as fast as I can, Lauren Graham.
Unnatural causes, Dr Richard Shepherd.
My lovely wife, Samantha Downing.
The dilemma, BA Paris.
Americanah, Chimamanda Ngozi Adichie.
JULY
The rumour, Lesley Kara.
Last time I lied, Riley Sager.
The hate u give, Angie Thomas.
Dead if you don't, Peter James.
Jar of hearts, Jennifer Hillier.
Born a crime, Trevor Noah.
Where the crawdads sing, Delia Owens.
Such a fun age, Kiley Reid.
AUGUST
3rd degree, James Patterson & Andrew Gross.
Just my luck, Adele Parks.
The mind's eye, Håkan Nesser.
The switch, Beth O'Leary.
SEPTEMBER
My dark Vanessa, Kate Elizabeth Russell.
jan 2 2020 ∞
sep 5 2020 +