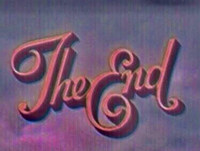 Clue.
Wind river.
Mary Poppins returns. (C)
One for the money.
Stan & Ollie. (C)
Unbreakable.
Split.
Colette. (C)
Glass. (C)
The favourite. (C)
Second act. (C)
The sixth sense.
The ugly truth.
Green book. (C)
How to train your dragon. The hidden world. (C)
Family plot.
Monsters, Inc.
Night school.
The Lego movie 2. (C)
Searching.
The house with a clock in the walls.
What men want. (C)
Missing link. (C)
The other woman.
Grease.
I feel pretty.
Little. (C)
Greta. (C)
Dumbo. (C)
Shazam. (C)
Fisherman's friends. (C)
Captain Marvel. (C)
Avengers: Endgame. (C)
Long shot. (C)
Harry Potter and the philosopher's stone.
Harry Potter and the chamber of secrets.
Detective Pikachu. (C)
Rocketman. (C)
Late night. (C)
Murder mystery.
Toy Story 4. (C)
Yesterday. (C)
Jaws. (C)
Stuber. (C)
Hairspray.
Instant Family.
Aladdin. (C)
The lion king. (C*)
Always be my maybe.
Crawl. (C)
Mr Right.
The man.
Fast & Furious: Hobbs & Shaw. (C)
Johnny English strikes again.
Angel has fallen. (C)
The informer. (C)
Rough night.
Downton Abbey. (C)
Hustlers. (C)
Ad Astra. (C)
Runaway jury.
Legally blonde.
Bridget Jones' Diary.
Notting Hill.
Bridget Jones: The edge of reason.
Maleficient.
Maleficient: Mistress of evil. (C)
Joe VS the volcano.
The Addams Family. (C)
Luce. (C)
Secret life of pets 2. (C)
Love actually.
Last Christmas. (C)
Knives out. (C)
Surviving Christmas.
Jumanji.
Jumanji: the next level. (C)
Motherless Brooklyn. (C)
Elf.
Klaus.
Office Christmas party.
High crimes.
Crocodile Dundee.
Peppermint.
Holiday in the wild.
jan 3 2019 ∞
mar 26 2020 +