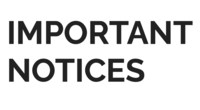 PASSWORDS RESET IN 2020:
Click on "RESET PASSWORD" to update your password.
The reset password email may go to your "spam folder" so please check there. If you did not receive the link, email us from the email account associated with your Listography: support @ listography.com. Give us a few days to respond please!
Copy and paste the link (or click on link) in the same browser you were using, otherwise the link to change password might fail. Do not do this from your smart phone.
If you did not maintain your proper email, and no longer have access to that email address, write to us with:

The link to your listography account.
The email that was associated with that account.
If there are "private lists", then you ALSO need to provide some of the titles for those lists for verification. We do not access your private lists but we can verify the titles.
Please give us some time to get back to you!
If you cannot provide these items, then we cannot change the email on the account, but you can create a new one.

feb 4 2019 ∞
nov 29 2023 +