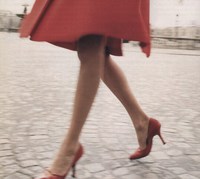 this is a match-list, with her. i hope from the bottom of my heart that we can live all this together. ti amo.
make a trip from three european countries with your her listening to kings of leon albums and coldplay.
make a picnic in front of the eiffel tower with her, in paris.
eat the french cuisine by taking a good wine on the balcony of a hotel looking at the tower lights.
try all the chocolates possible with her, in switzerland.
visit athens and take thousands of photos with her, in greece.
go to tokyo to see the cherry blossoms that she loves so much in japan.
camel riding with her in any middle eastern country.
do a tour of the south american countries with her, with only a backpack.
ride a motorboat/boat with her in miami listening to calvin harris.
go to las vegas and eat a lot, attend weddings, go to casinos and theaters with her.
dance to hula dance with her in hawaii.
going to a taeyeon show concert with her in south korea.
go to milan fashion week with her in italy.
espero vivir mi vida, así que con usted.