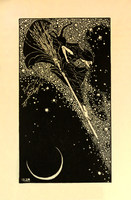 Four Season films.
Throwing something into my backpack successfully. It was a weird angle and kinda far away so I didn't even expect to strike.
Visiting Marlies and Helga at home. We chatted for more than two hours - it seems like I have two grandma girlfriends now! It's so easy to talk to them. Am I getting old or are they just really cool old(er) ladies?
My short trip to Paris! // Main character vibes / The really nice hotel room with extra comfy bed and crisp bedding (I love it when the blanket has exactly the right weight and and pillows have the perfect height) / The Speakeasy tour - I am so much more extraverted when I'm travelling alone - especially in company of Americans - so I had a really good time with Mike, Goshe, Todd, Felix and Diana! Tasty mezcal drinks, a Peruvian bar, hidden entrances... A lovely night! / Having whole conversations in French, talking to strangers, learning new words (like chausse-pied), ordering at the boulangerie - hoping to pass as a Frenchwoman / Getting a pedicure while sitting in a massage chair / Cat magic: Sash challenged me to take a selfie with a cat while in Paris and I was like, nah, chances are very slim. But then I went into a random café (mainly because I had to pee) and ordered a coffee. I was seated at a shitty table but I was able to move once the gentlemen next to me had left. After a while I noticed that a cat was sleeping next to me, curled up in a box! She was wearing a diamanté collar. So spoiled. I must have manifested her... / Coming home with two bags instead of one - I bought so many amazing things but didn't find what I was actually looking for / being one of the first customers at Café Mori for the evening Okonomiyaki so I got a free glass of wine; I also talked to the friendly guy who was seated next to me and looked through the gorgeous Japanese magazines and books / Musée Rodin (and getting in for free; sometimes - and yet rarely - being an art teacher is actually useful); I love the gorgeous old villa filled with sculptures and this time they even showed some of Picasso's works, too - a cooperation with Musée Picasso / finding an extra cute print of a cat surrounded by autumn leaves at one of the Bouquinistes stalls along the Seine / walking around Montmartre (it's a workout!), taking pictures at a "photocabine" / I actually went to Pink Mamma after seeing all the photos of its gorgeous stairwell online - oh well, at least the ricotta-truffle pizza was very nice / just walking around, enjoying a little bit of sunshine once in a while, looking at art, people, little shops, taking in the atmosphere, hearing and speaking French and eating a croissant d'amandes or two (crazy delicious)
Going out! Like, really going out. Meeting at Frank's, drinking alcohol, standing in line, getting a stamp on your wrist, talking to strangers, buying drinks for everyone, DANCING and singing along! It was probably the first AND last time this year but I really enjoyed it.
Setting a kissing timer for 34 seconds - one second for every year - when we realised that it was already Raphael's birthday at 1am.
A slow Sunday cuddled up on the sofa with a blankie, watching Sleepy Hollow and having breakfast.
All the November fog. Sitting on a train, seeing nothing but a white wall in front of both windows. Chimney smoke. A milky crescent moon right after sunrise. Spooky. I really need to take a walk in the woods.
Katrin's photos from the passenger seat while driving along the Route Napoleon.
A fashion moment. I am obsessed with high-contrast swirl and marble patterns (I actually found two shirts with gemstone pattern at Mango), cool jewellery, headbands (yes, again), turtleneck sweaters, big scarves and chunky Chelsea boots.
My DIY lash lift. Inexpensive and very effective.
Getting up before sunrise. Having a batch of vegan Lebkuchen and homemade granola before 9am.
Truffle butter. What a divine substance. I mean, buying it definitely catapults my right into the danger zone because I risk not being able to stop eating it and making myself sick but man, it's delicious.
Despite my cold (and I actually had to call in sick because I felt like rubbish at first) I had very high energy on the second day, almost like a mania. Why is that? Does feeling guilty for staying home bully me into productivity? Anyway, it seems like the best of both worlds.
Committing to the Olaplex products. I don't want to know what's in that stuff but it makes my hair so nice. Another curious thing: my hear doesn't seem to get greasy anymore and it has stopped falling out as much (both probably not related to the hair products though). Miracles do happen!
New plant friends.
An abundance mindset.
My new eyeshadow palette feels like a Polly Pocket case - it must be the same material.
People adding sax solos to songs that don't need them. Ms. Saxon is my current favourite but this dude doesn't play too shabby either.
Online Catan revival.
Roasted olives.
Feeling pretty. Shiny hair, good make-up, a nice outfit, new shoes. I hate to admit it but it gives me such a confidence boost.
My new swirly black and white phone case.
Meeting Lena and Sash for Korean dinner.
Trying to commit art forgery by recreating a pencil drawing I once saw on the flea market. I regret not buying it but at least I took a photo so now I'm trying to clean it up with Photoship and make a nice print or possibly redraw it myself.
So much baking inspiration! The Great British Bake-Off is probably not completely unblameable (speaking of which, how cool are this year's candidates? I love Giuseppe, Crystelle and Lizzie - and Jürgen is such a nerd, what's not to love). New recipe: vegan coconut macaroons with dark chocolate.
I finally got a subscription the the New Yorker.
Stanley Tucci's memoir Taste - he's the internet's boyfriend and his relations to the Blunt sisters make him even more interesting. I'm planning on ordering a dry Martini next time I'm in a bar!
Doing yoga for the first time in many months. First thing in the morning. Even though that's the them when it hurts the most. I'm so proud of myself!
A walk in the woods in the early morning. Meeting cats and squirrels.
Finishing a book and making calls before work. I love productive mornings.
Raphael usually looks like a burrito when he sleeps, tightly wrapped in a blanket. Cute.
Lovely vegan products at Lidl.
Very pretty sacchettini filled with a mushroom and truffle cream. They looked like little bundles!
Speaking of truffle. I really do have expensive taste. Truffle and roasted pistachio flavoured food is simply irresistible for me.
The new Dexter: New Blood miniseries. It's still so good! Michael C. Hall kinda looks like the Grinch though, very mischievous.
ASMR alert! Watching people throw candy into bowls gives me delicious tingles.
A beautiful jay bird having fun in the tree outside my living room window. The squirrel hopping around on the grass like it owns the place.
A busy morning in the kitchen, taking a shower, going back to bed, cuddling in the sunshine.
Spending time with the whole gang for Sash's b-day. A rare treat these days. Of course we played Krazy Words, too. Sash made extra nice food, I contributed a walnut-amaretto cake. And I got a new green jacket because Sash had cleaned out her closed! Nice.
The Bake-Off final. Giuseppe won and I totally saw it coming. He was my favourite! The credit about Freya's and Lizzie's roadtrip was so emotional, too. Who's crying? I'm not crying. Ahem.
Listening to Christmas songs and 90s hip hop with the kids (who think that kind of music is reeeally old but cool).
A very delicious autumn salad with walnut-miso dressing.
The New Yorker's Name Drop. I'm surprised how often my gut feeling led me to the right person!
My mum sent me a Lindt advent calendar for my name day.
That cheesy Christmas movie on Netflix with a Gilmore-Girls-in-Scotland feeling.
Seeing Raphael's theatre company perform for the first time. I definitely liked the three witches best (of course I did). They even had shifting masks and
Making all the recipes on my list.
A good colour combination I keep repeating: some kind of natural green, a deep yellow and lilac.
James Nestor's book Breath. I'm even more interested in learning breathing techniques and freediving now.
My skin has NEVER been so clear before. Seems like all the serums and chemical peelings are actually working.
Eating a mango at the perfect moment of prime ripeness. With a new brand of delicious cacao nibs.
nov 1 2021 ∞
dec 4 2021 +