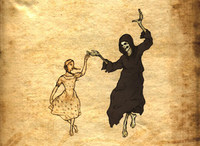 The Book Thief by Markus Zusak
Fight Club by Chuck Palahniuk
Watchmen by Alan Moore
Walden by Henry David Thoreau
The Picture of Dorian Gray by Oscar Wilde
Lord of the Flies by William Golding
The Brief Wondrous Life of Oscar Wao by Junot Diaz
A Million Little Pieces by James Frey
My Friend Leonard by James Frey
Survivor by Chuck Palahniuk
Downtown Owl by Chuck Klosterman
I Am the Messenger by Markus Zusak
Harry Potter by J.K. Rowling
Go Ask Alice by Anonymous
The Time Traveler's Wife by Audrey Niffenegger
Blue Like Jazz by Donald Miller
Of Mice and Men by John Steinbeck
Q&A by Vikas Swarup
Catcher in the Rye by J.D. Salinger
Nine Stories by J.D. Salinger
To Kill a Mockingbird by Harper Lee
Romeo and Juliet by William Shakespeare
Julius Caesar by William Shakespeare
Complete Tales & Poems of Edgar Allan Poe by Edgar Allen Poe
The Glass Castle by Jeanette Walls
Tamar by Mal Peet
The Curious Incident of the Dog in the Night-Time by Mark Haddon
The Last Lecture by Randy Pausch
The Old Man and the Sea by Ernest Hemingway
The Final Solution: A Story of Detection by Michael Chabon
Snow Flower and the Secret Fan by Lisa See
The Girl With the Dragon Tattoo by Stieg Larsson
The Girl Who Played With Fire by Stieg Larsson
The Kite Runner by Khaled Hossein
A Thousand Splendid Suns by Khaled Hossein
The Lovely Bones by Alice Sebold
Marley & Me by John Grogan
Anthem by Ayn Rand
Life of Pi by Yann Martel
The Da Vinci Code by Dan Brown
Child 44 by Tom Rob Smith
This Is Your Brain On Music by Daniel J. Levitin
And Then There Were None by Agatha Christie
Murder on the Orient Express by Agatha Christie
The Secret Life of Bees by Sue Monk Kidd
The Mermaid Chair by Sue Monk Kidd
The Memory Keeper's Daughter by Kim Edwards
The Art of Racing in the Rain by Garth Stein
House of Leaves by Mark Z. Danielewski
The Film Club by David Gilmour
Running With Scissors by Augusten Burroughs
Pride and Prejudice by Jane Austen
Into the Wild by Jon Krakauer
Invisible Monsters by Chuck Palahniuk
Looking for Alaska by John Green
The Shack by William P. Young
Persepolis by Marjane Satrapi
Maus by Art Spiegelman
The Giver by Lois Lowry
tbc..
aug 12 2010 ∞
aug 12 2010 +