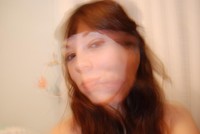 Some of these are not likely, but appreciated:
1968 Mercedes 250sl, red or blue please.
Tickets for two to Europe to see Cocorosie perform live.
New glasses, and now contacts because I'm on my last pair!
An affordable place to live in Downtown St. Pete.
Furniture to go with my new place (including a couch much like the one my family has).
Items from my Christmas list that did not end up under my Christmas tree.
Diana+ camera and flash.
A Balenciaga bag OR a Chloe bag, either is fine.
jan 24 2010 ∞
jul 23 2015 +