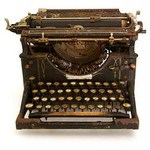 "Fantasy is escapist, and that is its glory. If a soldier is imprisioned by the enemy, don't we consider it his duty to escape?. . .If we value the freedom of mind and soul, if we're partisans of liberty, then it's our plain duty to escape, and to take as many people with us as we can!"
― J.R.R. Tolkien
"Seja humilde, porque você é feito da terra. Seja nobre, porque você é feito de estrelas."
I do believe in an everyday sort of magic, the inexplicable connectedness we sometimes experience with places, people, works of art and the like; the eerie appropriateness of moments of syncronicity; the whispered voice, the hidden presence, when we think we're alone.
I want to be magic. I want to touch the heart of the world and make it smile. I want to be a friend of elves and live in a tree. Or under a hill. I want to marry a moonbeam and hear the stars sing.
jan 22 2014 ∞
apr 17 2014 +