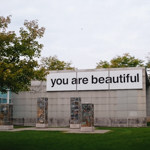 — write five things • people's names, places, emotions, film titles, song titles, bands... anything that sums up your day • do this each day on listography • copy and paste this so others know what this list is about
10/31 Wed → Hilda saw Ma! and asked about me! ahh I miss her • scavenging for old pictures of my childhood Halloween costumes* • listening to k-indie music on youtube, sitting on the front room rug, eating a spinach dijon salad • each time I successfully answered the front door, I treated myself to candy • 9pm drive to Lou Malnati's as a Halloween treat
10/30 Tue → stayed awake for a half hour at 3am, couldn't stop thinking about how I forgot to wash my blanket • on why Plastic Love is popular* • very good chat with the ride share driver, sharing a story about how being the squeaky wheel landed her friend an internship at MTV • organizing bracelets on their display towers, got overwhelmed at first, but 90 minutes later, developed an efficient strategy • Sherry to Ma: "What do you feed your kids?? They're beautiful!"
10/29 Mon → Ma brought home hot, freshly fried churros, what a surprise! • I get more steps into my day while studying in the basement • watched the entirety of The Radio Drama Episode* of This American Life • it's emotionally draining cutting down the sunflowers, like, they're an eyesore now, but it feels counterintuitive to cut them down • the timely, seasonal smell of fallen autumn leaves across the sidewalk, scattered across neighboring lawns
10/28 Sun → Fr. Brett's homily about spiritual blindness • a singer and a bassist were performing "My Girl" on the blue line platform • finally moved JP FGO off of my tablet and onto my game phone... I've put this measly task off for so longg • overall, I'd like to think I've made improvement while on anti-depressant medication. overall. • Panera chai latte and a glazed cinnamon roll; fam thought I'd eat out for dinner, so I ate leftovers from Friday (to my surprise, still good tho!)
10/27 Sat → fear, every time I have a dentist appointment... I mean, nothing this time around, but utter fear • to Christian, as the Green Power Ranger for the JMAC Masquerade, "do you do birthday parties?" • hanging out with Kevin and getting anime recs from him en route to the loop • chatting with Dad, "that's what family's for, we keep each other in the loop" • I pray that I can, one day, be totally unapologetic about my religion
10/26 Fri → the day finally went according to plan • walking southbound along Michigan Avenue, and when no one's around, singing Shallow* at every chance I get • fyi I'd totally rewatch A Star is Born, just to listen to the soundtrack in its natural context • that guy in Chinatown approaching me, asking if I needed friends "ahhah no, I just came from hanging out with friends~ (fib)" • Ma dropped the Giordano's deep dish pizza, so I had to rearrange the cheese and tomato sauce with a fork (:
10/25 Thu → strawberry yogurt parfait for breakfast • what did you think of some girl being interested in you? "...I'm just some rando guy" (69 months together ღ) • Cheyenne Burton, reviewing her bullet journaling history • tidied up my new monthly scheduler • Bro asking "is that anime music?" ok I spend hours gathering supporting evidence that JAPANESE MUSIC IS MORE THAN JUST "ANIME" • skirt steak, marinated with green peppers, onions and vinegar on the stove-top grill
10/24 Wed → this listography of mine... is it a blog? a public journal? it's one thing to jot five things every day, but something special to share it on such an openly accessible platform • "just because you think people don't care doesn't mean it's true" hhah sounds like something my therapist would've said • supposed to do laundry, but instead hyper-focused on logging my cards onto enstars.info • Lindsay Ellis "Manufacturing Authenticity" video • caught Bro a shiny Mukurow on his phone!! he felt obligated to give me a shiny baby Bayleef as a thank you~
10/23 Tue → created the youtube playlist "papa recommends" for oldie music nostalgically mentioned by Dad • the "I didn't have the emotional energy to text back and then later was like, 'Well, a month has gone by, so it would be weird to reply now, right?'" tweet* speaks to my soul • spent an extensive amount of time on listography, revamping lists about mobile games* • Bro got pulled over bc his license plate sticker expired • Don, bringing kolackys and chocolate doughnuts to keep the front desk well-fed
10/22 Mon → Ma got her stitches removed! • the Astolfo PoteKoro "bean" plushie is going for at least $128 on ebay? people are crazy • extensive passing interest in redshirting* • nervous about the Renew My Church meeting, I haven't been to the lunchroom in half a decade • I expected for a civil, scholarly discussion about benefits and drawbacks of merging parishes but instead witnessed parishioners and school parents venting their frustrations about a lack of given information, omg
10/21 Sun → instead of singing from the choir loft, the teenaged cantor sang in front of the congregation today! I'm proud of her • scrambled eggs with bacon bits • we walked for 10 miles already and Bro was ready to walk even more, no wonder why he's so skinny • screamed because I saw a corgi on a walk with its hind legs in wheels!!! or as described by bro, it's not disabled but "differently-abled" • Mrs. Field's for dessert, glad I didn't eat my cookie on the commute home
10/20 Sat → not the first snowfall, but graupel* (smaller, softer hail) occurred this afternoon • "it's like we're walking on eggshells" when unpacking groceries • ate half a sandwich from Jimmy Johns • encountered not one, but three difficult situations while driving with Ma today (merging right to left for southbound construction, left to right for northbound construction, and right to left bc a cop pulled a car over)
10/19 Fri → missed the bus, so walked further down the route to catch the bus a bit sooner • using my own thermos for hot bubble tea is the best idea I've ever had, 10/10 would do again • using my mobage gmail to upload mobage screenshots to google drive is the second best idea I've ever had • Eric got super excited for the Sinnoh region of Pokemon and I saw a side of him I've never seen before • explained my ground-breaking theory about how Mishykle is unwittingly imitating Eric, and when actually talking about it, sounded far less unrealistic than originally thought
10/18 Thu → I was 154 places away from finishing in the top 5000 in Bandori aaaaa... but at least I tried! • good chat with Eric over the phone ("there's a dog out here... and I think it's pooping") • see, the reason why I'm "hardly ever online" alludes to why I'm seeing a therapist • finally got to tidy up my journals • I can edit docx files from my smart phone? not too shabby
10/17 Wed → tried making my own cup of coffee, keyword: tried (too many beans, too big of a mug) • winter coat shopping! checked out Macy's, Sears, JCPenny, Burlington, and Kohl's before returning to Macy's • looking around at the food court, all these people are enjoying their taco • I really don't wanna be my parents' couple therapist, bc they need actual help that *isn't* me • "although I took my medication late, at least I won't feel sad around 7pm" I said that afternoon, but nonetheless, was still sad around 7pm
10/16 Tue → pictures from Eric's trip to Joann's* • "so if someone asks how I'm doing, you'll say th-" that you're in horrible, terrible pain and can't return for a week "...no, don't say thaaat!" • "hi, I'm the person who's supposed to tell you the food has been delivered" ooooo sweet • Pat's homemade cupcake • youtube went down, apparently? it felt good not to be too dependent on a website (...sorta, bc when listography went down in January, I felt rather lost, ha)
10/15 Mon → 2am conversations* "no puppies. could be better" • flu shot at the hospital ("...how old are you? good! older than 18") • that intimidating motorcycle gang outside of Starbucks • Ma, tell Titi I'm not going out to lunch because I ate a really late breakfast, I'm already full "but you haven't eaten breakfast yet, you're confusing me" • made my own spaghetti and warmed up yesterday's leftover meatballs for lunch
10/14 Sun → the "renew my church" campaign is an actual, serious thing with long-term consequences, who would've known?? • PoGO lured walk @ LPZ, "it's what Eliyashu would've loved" • Lincoln Park is perfect for dogspotting... never change, Lincoln Park • Korean BBQ tacos with Jesse • casually freaking about my incapabilities to initiate online conversation, nbd
10/13 Sat → grocery shopping with Ma • grabbing a peach tea from the cooled beverages section at Jewel's ("you sure were thirsty, weren't you?") • waiting at the blue line station for Eric, playing Bandori on the above-ground platform • spent a week's worth of money at Mitsuwa, oops • Bro: "I thought you were going to bed, Ma" "but there's special bread"
10/12 Fri → arrived at the hospital at 7:30am for Ma's 9am surgery • last to arrive and first to leave the waiting room, she looked so jolly afterwards! • lax afternoon, feat. Potbelly's sandwiches (and joining a Bandori discord server) • pizza with spinach and mushrooms, aka an "adult pizza" • "Being Melania" lacked substance imo, her answers were as shallow as her personhood
10/11 Thu → it's finally cold outside, (plus the heat wasn't on, so) the air seeped into my bedroom • "good relationships keep us happier and healthier" TED Talk • walked to the library and back • two queer friends of mine highly approve of Revue Starlight, lol I guess I should give it a watch • Miss Sunshine forgot Ma's second order of rice, but this allowed an opportunity for conversation ("the neighborhood is changing, they're hard to understand")
10/10 Wed → forgot the basement is a pleasant place to lounge • "are you today's date? because you're a 10/10" thanks, Andrew :) • the laundry room has a puddle from the afternoon rain • "it looks like a nice place to work" hmm ;v; • thin tortilla chips with the taco meat
10/09 Tue → tamales for breakfast, glad they weren't spicy • light laundry, finished reading AART • "I'd drive your daughter for one of these milkshakes!" it's reassuring to hear the milkshakes are that good • a man bought a "happy birthday" balloon, and I did the ribbon thing correctly! (hold the scissors with right, pull the ribbon with left) • Dad is probably mostly likely depressed... it makes sense, (Dad and) I just have a hard time accepting it
10/08 Mon → good conversations with Dad at the kitchen table over DD coffee • it's quite something how, for one reason or another, we both avoid doing exactly what we're supposed to do • eighty-four degrees... it's eighty-four degrees outside • mowed the lawn; at least I, for one, appreciate my own humor • "ahh that danish was a taste of heaven!" and thus, too rich for Dad's stomach
10/07 Sun → the Chicago Marathon; watched it from TV and then in-person from Madison/Franklin • glad I visited a different parish, I feel a lil bit more appreciative of the music selection at my home parish • good smalltalk with a barista at Argo Tea; some customers don't know the baristas can pour out their unwanted drink in the sink (instead of throwing it in the trash) • absolutely moved by Science Fair and paced around downtown until I completely sorted out my thoughts • watched John Green's interview on 60 Minutes
10/06 Sat → picked up Eric's bag from the library, and surprised him with bubble tea~ • my core still hurts from doing exercise yesterday? ok I guess, but if I feel it, at least it's working? • To All the Boys I've Loved Before but watching it with company is totally different from watching it by myself ("it's the drugs") • picked up tacos fro Bro • finally talked about Wednesday, and I wasn't oversensitive, whatsoever; I was experiencing loss
10/05 Fri → planned to see a documentary downtown, but decided against it, anticipating the Van Dyke verdict • mmm all dressed up with nowhere to go • scrolled through posts from 3 years ago on my tumblr blog and laughed like an idiot • they put whipped cream on Bro's hot chocolate, which ruins the purity of the drink (jk) • overheard thunderstorms in the late evening
10/04 Thu → sat down (with coffee) and read today, ayyy • for the price of it, the mostaccioli was good, but could've used more cheese • pruned the sunflowers, threw away two waste baskets' worth of leaves and oldflowers • "it's exhausting to give 100%, but by giving 80%, you can go pretty far" • showed off Sporty's instagram stories to Bro from my laptop; then followed a Shiba Inu named Maru, and I've never seen Bro more interested in a dog!
10/03 Wed → the man shot and killed on Monday night in Rogers Park was a PokemonGO player, and not only did I see him on at Lincoln Park Zoo for August's Community Day, I sat next to him in the group photo • reluctantly updated my listography, because among other things, life's too short to forget and not do anything • the "presidential alert" at 1:18pm, in which I received notifications on 3/3 phones and Dad received nothing on his Samsung Galaxy S4 • found out my high school choir teacher, Ms. Senese, passed away last week • just a lot to think about, but driving with Bro for Pokemon and getting drinks at Dunkin took my mind off it
10/02 Tue → I slept for 11 hours... 11 HOURS • it actually sorta felt like fall today, and I was inclined to actually wear a jacket • I appreciate Bro's willingness to drive me to volunteering, even though he barely gets anything out of chauffeuring • there was a girl who wanted a balloon, and she explained how that type of balloon would be hard for her to make a slit to suck helium out, and I thought "ah, the joys of being young" • today I am hungry, yesterday I was tired, and the day before that I was sad... menstruation, I tell ya
10/01 Mon → the conductor didn't check my ticket... free rideeee • no Elmhurst, *you* are beautiful • they seemed to be organized by friend group rather than by team? Jesse confirmed my assumption, later telling me that they're quite cliquish • I've had a lavender latte and a chai latte before, but to my surprise, a lavender chai latte is not my cup of tea • stayed in bed, didn't have any appetite for dinner