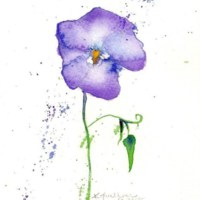 [all you need to do is write five things • it can be people's names, places, emotions, film titles, song titles, bands, anything that sums up your day • do this each day on your listography • copy and paste this so others know what this list is about]
28 Tue → paczki day! mom brought apple cinnamon, strawberry, and cream-flavored desserts~ • a new Enstars event started today • ran for a solid 90 seconds • strong evening thunderstorms • Heavy♫
27 Mon → dad had a doctor's appointment this morning • to avoid the crossing guard • saw The Warden at HWL at 3pm • Flying Turtles • Jess & Emma were in (the background of) an AMKE cosplay video✧
26 Sun → had an apocalyptic dream last night ;~; • played llsif on the couch • laundry • made tea after dinner (salmon with rice) • The Oscars "GOOD END Lion or Moonlight wins; BAD END La La Land wins"
25 Sat → after a failed attempt to use a vpn, finally re-downloaded (and restarted) Ensemble Stars • a very productive morning before leaving the house; left in a very good mood • stopped by Walgreens; MD-W to National St • played Overcooked; sugar cookies discourse • super tired upon arriving home
24 Fri → (took forever to) work out • ran into broski while waiting for the bus at 5pm ("do I know you?" idk but you look like me, bro) • strawberry milk tea @ Cassanova • chicken sandwich @ Bob's El Stop • highkey messaging anxiety
23 Thu → a McDonald's sausage breakfast sandwich, what a treat • tried to backlog the blog (but there are sooo many unfinished posts) oops • Backseat Rider♪ eustress and distress • vacuuming • Discord seems so intimidating owo
22 Wed → high 60's/low 70's in temperature; it's unseasonably warm • broski went to M-Burger downtown and looked really happy • got a blister on my ankle from walking with ankle socks on the treadmill • 7-8:30pm adventure to Jimmy Johns & Aunt Annie's in the Gold Coast • partner basically coached me through an F/GO battle in the late evening, yay
21 Tue → catching up in llsif after not playing for 72+ hours, lol • rearranged buttons while listening to NPR • rearranged rubber straps on bulletin board • tacos • last day of the F/GO Valentine's event and I waited to the last minute to play and didn't realize I never got Mash's CE yeaaah super upset with myself :/
20 Mon → postcon depression, yes? reviewed photos in lightroom • Shakushain ♫ • Jess (accidentally) ran over Mark's toe and boi... poor Mark has the absolute worst luck... • JMAC MADE NEW FRIENDS and then the flash video player couldn't be loaded on the university's computer, lol • girl group post; lots of anxiety commuting home
19 Sun → "Jinnie gave us the finger" but it was worthwhile~ • boba tea; learned about pachinko • "shout out to my old anime club" and "do any of you guys happen to have an HTMI cable?" ...only at Let's Draw! • got teared up over Mark's fb group message on the train ride homebound • thought I left my camera on public transportation and it was the most heart-wrenching 10 minutes of the weekend ;~; found it on the floor of the car
18 Sat → a cold night sleeping next to the hotel ac BUT I ENDURED IT • spent more money on rubber straps but added two Persona tsumamare straps to my collection! • the E & E (&L) panel; one of the most notable highlights of my day • ~shower thoughts~ and requesting a Lyft to Walgreens for a thank-you card • Saturday mixer; finally got my picture B) an epic high-five on the skybridge~
17 Fri → amtrak train (but Eric didn't make it) ;~; • department store catastrophizing (and it's consequences) • severe California storms • body guards (and their duties) • Stacy ordered a "fourteen lib burger" instead of a 1/4 lb ("quarter pound") burger
16 Thu → a day without immigrants (meant that the tamale shop was closed for today) ;o; • Hunted episode 5 • 7 hours later; ferrari • leftover rices and mashed potatoes • packing for the weekend
15 Wed → dad stayed home today • joined Discord • therapy • there were no seats at Starbucks, why (and so, I took the bus home early) • late night; inigo
14 Tue → Night Runner • walked to Forever Yogurt for bubble tea • Barnes & Noble window shopping • got free pizzas from Crunchyroll! ☀ • medical emergency, 30 minute delay on the CTA
13 Mon → dad had an afternoon doctor's appointment • soft pretzels and a (Starbucks) cup of water • chatted with a veteran about learning languages • impromptu board meeting about travel arrangements • frustrating evening
12 Sun → really frustrated all day • 120 F/GO quartz later and nothing gained from the gacha • We Are Proud to Present a Presentation About the Herero of Namibia, Formerly Known as Southwest Africa, From the German Sudwestafrika, Between the Years 1884-1915 • the weather was super sunny today but had brutal wind gusting through • Mexican food
11 Sat → across the street from Merchandise Mart (is the Doughnut Vault) • asked my salad friend for salad recommendations; sooo much leftover event catering food • tfw 2nd best girl scouts your 1st best girl :') • we had a literal senpai in our presence • Insomnia cookies & hipster Taco Bell (also my first ever meal there)
10 Fri → fell asleep without a blanket; mom covered me with her's • thoughts about unfriending • weekly email w/boba tea • Giordano's pizza (w/leftovers!) • late night learning about Google Forms
09 Thu → everyone was off of work today • everyone also went to the movies today • it's all about communication☀ • Blaze pizza for national pizza day • binge watched CBS's Hunted
08 Wed → FGO Valentine's day event started • after 90 quartz MHXA isn't coming home, rip me • worked at the kitchen table today • late, late night on the treadmill • llsif scouting videos
07 Tue → (futile attempt to) salvage the pippin • mom came home early • Jewel's catering is actually pretty good • TED Radio Hour♪ Jon Ronson: twitter is a mutual approval machine, a cathartic alternative to democracy • Team ♫
06 Mon → Nico Nico Nii~☀ • Death Parade • introduced partner to the Puppy Bowl • "The Council" and other twitter discourse • super foggy outside this evening, sipping Vivi bubble tea
05 Sun → additions to the sticker book • cleaned the basement • superbowl grub • dad gets visibly upset over the most minute things, ugh • last minute llsif T1 for Nico
04 Sat → saw a stray beagle in the alleyway! • This American Life♪ implementations of the immigration ban... my heart aches • super chilly walking outside (without a jacket) at Uchi-con • croissants from Noodles Etc • a really good episode of SNL
03 Fri → the heater in our house isn't working :/ • event planning at club board meeting • sharing historic club gossip to the younger members~ • late night sushi • Alessia Cara on The Tonight Show✧
02 Thu → Backseat Rider♪ don't stunt for the book • thoughts about broadcasting "the other" • thoughts about the gacha component • curated an enstars list • La Capicidad ♫
01 Wed → played llsif until 5am • thoughts about emails • cleared enstars beginner tasks • sufficiently vague explanations • overheard from Mr. Gallo @ starbucks: "St. Anthony is the patron saint of lost items… this isn't the type of item you'd wanna lose loose…"