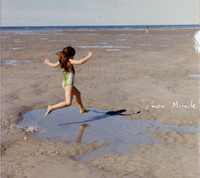 ginger lemon tea
moccasins
giving gifts that people appreciate
cowboy boots
collages
my past and present dog
feeling pretty
hand-me-downs
British candies
when people are festive
plaid and flannel
bread
other peoples birthdays
my hat
getting good grades
birth control
the smell of matches
sweaters
Astrid
stickers
The Phantom Tollbooth
inky pens that doodle well
remembering to use coupons
my big ol' four post bed
New Jersey pizza
tigers
lunch and walking down comm. ave conversations with sarah
falling asleep with someone is probably the best thing ever
the sound of a cucumber slice slap
cheap summer dresses
Tchaikovsky's The Nutcracker
O.B. tampons
back massages
the Lovin Oven
grapes with raspberry hats
homemade costumes
trick-or-treating
breakfast in bed
holding up a solid conversation that is about things, not about myself
dancing
yoga
constructive criticism
mora everrything
speaking spanish
biking through sleepy cities at night
reading in coffee shops
Matt!
feb 16 2009 ∞
sep 21 2012 +