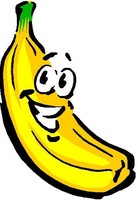 Never being invited anywhere.
Monkeys.
Artificial tasting tea.
Boredom.
How movies differ so much from books.
Football.
Feeling like I'll never find a boyfriend.
Asthma.
Girls who hate girls because they are girls.
Losing my keys.
Drama.
Being left out.
Awkward hugs. Where do I put my arms?! *panics*
DENTISTS.
Animal abuse ABOVE EVERYTHING ELSE. EVER.
Loss.
The dark. *shivers*
The fact that I haven't started my reading list :(
Beyonce.
People who think I don't know anything about Marvel "because I'm a girl".
Bananas.
Unintelligent humans.
Peer-pressure.
Children children children.
Obnoxious pre-teen girls.
Feeling yourself falling into a nightmare.
Warm weather.
Dirt and germs.
90% of children and babies.
Actually, 90% of people in general.
People who go to Barnes and Noble to just "hang out" and not read.
Anyone who thinks I'm really as dumb as I sometimes act.
Greasy lotion.
How my favorite cat is allergic to fleas and can't go out on the balcony and be in the sun like she used to love to do :(
Tomato soup unless it's with a grilled cheese.
Popcorn/PB&J unless I'm in the mood for it.
Gross chicken.
People who don't understand that Harry Potter is not alllll about religion.
Kanye West.
Rival baseball teams
Being so hungry after not eating breakfast.
Being declined trying to use a debit card.
Cold/sweet stuff on a sore tooth/cavity.
mar 13 2009 ∞
dec 26 2011 +