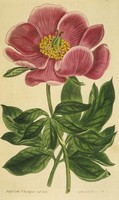 California poppies.
Banyan trees.
All forms of cacti and other succulents.
Redwood trees.
Giant kelp.
Sequoia trees.
Hydrangeas.
Sunflowers.
Venus flytraps.
Various mosses

Especially Spanish "moss" although, it's really a flower.

Cypress trees.

Especially the Lone Cypress in CA.

Forsythia bushes.
Baobob trees.
Hyacinths.
Lamb's ears.
Pitcher plants.
All types of lilies.
Milk thistle.
Magnolia trees/blossoms.
feb 15 2008 ∞
jul 22 2011 +