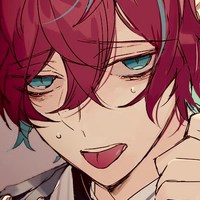 He/Him | 16 | Core/Host
my name is tony and im the core and host of the system! my first language is spanish, but im able to communicate with english, mandarin, and korean.
my main interests include: descendants, soundcloud rap, naruto, kpop, and psychological horror movies (the neon demon, 1922, the babadook, etc).
my kinniez are: doppo, carl gallagher, carlos de vil, and kuroo tetsurou
my tumblr is @xinnings