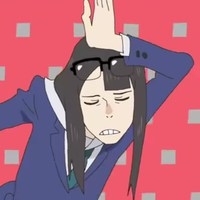 I like a lot of series but here are some of my favourites:
Beastars
Boku Dake ga Inai Machi/Erased
Bungou Stray Dogs
Chihayafuru
D.Gray-Man
Evangelion
Golden Kamui
Jojo's Bizarre Adventure
Kagerou Daze
Kaiji
Katanagatari
Maraimashita! Iruma-kun
Mob Psycho 100
Monogatari Series
Puella Magi Madoka Magica
Servamp
Shimanami Tasogare
Shingeki no Kyojin
Shoujo Shuumatsu Ryokou/Girl's Last Tour
Shouwa Genroku Rakugo Shinjuu
The Promised Neverland
Yuru Camp
Other things I should mention:
Ao no Flag
Aria
Arte
Assassination Classroom
Baccano!
Bara Ou no Souretsu
Black Butler
Children of the Whales
Code Geass
Fruits Basket
Gankutsuou
Ginga Eiyuu Denstsu/Legend of the Galactic Heroes
Houseki no Kuni
Karada Sagashi
Kimetsu no Yaiba/Demon Slayer
HxH
Made in Abyss
Moriarty
My Home Hero
Natsuko no Sake
Nemureru Mori no Karon
Pandora Hearts
Shiki
Theseus no Fune
Totsukuni no Shoujo
Vinland Saga
Yagate Kimi ni Naru
Etc.
I also tend to like the works of some mangakas like Junji Ito, Ryo Sumiyoshi, Shuzo Oshimi or Inio Asano. Also, animes from Miyazaki or Satoshi Kon are obviously brilliant.