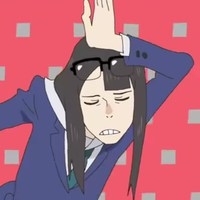 I like a lot of series but here are some of my favourites:
Beastars
Boku Dake ga Inai Machi/Erased
Bungou Stray Dogs
D.Gray-Man
Evangelion
Golden Kamui
Jojo's Bizarre Adventure
Kagerou Daze
Kaiji
Mob Psycho 100
Puella Magi Madoka Magica
Servamp
Shimanami Tasogare
Shingeki no Kyojin
Shoujo Shuumatsu Ryokou/Girl's Last Tour
Shouwa Genroku Rakugo Shinjuu
The Promised Neverland
Yuru Camp
Other things I especially liked:
Ao no Flag
Aria
Arte
Assassination Classroom
Baccano!
Bara Ou no Souretsu
Black Butler
Children of the Whales
Code Geass
Fruits Basket
Gankutsuou
Houseki no Kuni
Karada Sagashi
Kimetsu no Yaiba/Demon Slayer
HxH
Made in Abyss
Moriarty
My Home Hero
Natsuko no Sake
Nemureru Mori no Karon
Pandora Hearts
Shiki
Steins;Gate
Theseus no Fune
Totsukuni no Shoujo
Vinland Saga
Yagate Kimi ni Naru
Etc.
I also like the works of some mangakas like Junji Ito, Ryo Sumiyoshi, Shuzo Oshimi or Inio Asano.