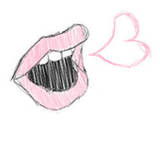 Life Is Beautiful by Sixx:A.M..
Back To Good by Matchbox Twenty.
Bittersweet by Fuel.
Green Eyes by Coldplay.
Sweet Surrender by Sarah Mclachlan.
Under The Bridge by the Red Hot Chili Peppers.
How Could You? by Saliva.
One Week by the Barenaked Ladies.
Heart Shaped Box covered by Amy Lee.
Plush ( Acoustic ) by the Stone Temple Pilots.
Crazy Bitch by Buckcherry.
Hope Leaves by Opeth.
Sleepyhouse by Blind Melon.
Closer To You by The Wallflowers.
__Snow (( Hey Oh )__) by the Red Hot Chili Peppers.
Found Out About You by Gin Blossoms.
One Headlight by The Wallflowers.
Stricken by Disturbed.
All Around The World by the Red Hot Chili Peppers.
Gone by Fuel.
Bleed For Me by Saliva.
Blurry by Puddle of Mudd.
Your Mistake by Sister Hazel.
Paparrazi by Lady Gaga.
Wonderwall by Oasis.
3AM by Matchbox Twenty.
Til I Hear It From You by Gin Blossoms.
Pure Morning by Placebo.
Stop Crying Your Heart Out by Oasis.
Tarantula by Smashing Pumpkins.
Trippin' On A Hole In A Paper Heart by Stone Temple Pilots.
Anywhere You Go by Gin Blossoms.
Forgive Me by Evanescence.
Laughing Out Loud by The Wallflowers.
Missing by Evanescence.
Beautiful by Christina Aguilera.
The Suffering by Coheed And Cambria.
Stellar by Incubus.
Just Dance by Lady Gaga.
I've Seen Better Days by the Barenaked Ladies.
Stupid by Sarah McLachlan.
Dead And Bloated by Stone Temple Pilots.
If You're Gone by Matchbox Twenty.
Everything In It's Right Place by Radiohead.
Eleanor Rigby by The Beatles.
Boys Boys Boys by Lady Gaga.
Mayonaise by Smashing Pumpkins.
Jesus Or A Gun by Fuel.
PDA by Interpol.
Hey Jude by The Beatles.
For What It's Worth by Placebo.
Good Friend by Nine Days.
You Know You're Right by Nirvana.
Sleepwalker by The Wallflowers.
Falls On Me by Fuel.
Plush by Stone Temple Pilots.
Who's Going Home With You Tonight? by Trapt.
Vermilion Pt 2 by Slipknot.
Real World by _Matchbox Twenty.
Tom Sawyer by Rush.
Shine by Collective Soul.
Closing Time by Semisonic.
Breakfast At Tiffany's by Deep Blue Something.
Adrenaline by Bush.
jun 21 2009 ∞
jun 21 2009 +