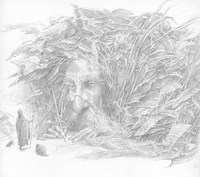 Sea glass.
Chipped tea cups and their saucers.
Acorn whistles.
Lockets.
Hair ribbons.
Match boxes.
Ink pens.
Tea stained pages.
Parchment paper.
Skipping stones.
Flowers pressed in dusty books.
Keys to secret gardens.
Faerie Flags.
Tree ghosts.
Vine covered brick buildings.
Rainy days.
Purple trees.
Flower wreaths.
Rain puddles.
Sweaters with moth holes.
Faerie Dust.
Owl breath.
Unicorn horns.
Wands.
aug 24 2010 ∞
aug 24 2010 +