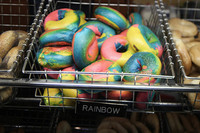 Rachel - aka: lovebug. 17/3/04
Little Pansy.
Fudging my hair.
My concert chucks. I just cannot find them anywhere. I wanted to keep them till I was old and living in a nursing home to remind me of all the lovely times.
Listening to The Beatles records with Papa.
Sushii train. -insert sad face here-
Being a brunette. Never thought that would occur.
oct 24 2009 ∞
nov 4 2009 +