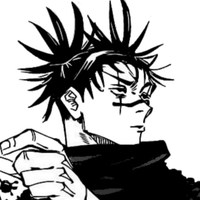 Hey-lo! I am Saveria, the writer behind this account. Though the name sounded long, you can shortened it as Save.
A little TMI, I am one of the lucky INFJ-T person. Also, a Capricorn.
I love movies. "Me Before You" and "Clouds" are the top list the favourite of mine.
Musics, of course. On the top of the list would be Lauv, James Arthur, Joji, and Cigarattes After Sex. Not to forget, K-POP. Treasure will be the ultimate group, and XDINARY HEROES alongside. STAYC, and Billlie are on the list too.
With the famous Jujutsu Kaisen attacks the boreness I felt, I am most likely putting Jujutsu Kaisen as my favourite anime. And Fushiguro Megumi as the number one Jujutsu Sorcerer I adore. Not to mention I don't like the other, I love them all.
I hate worms. And their friends.
mar 28 2021 ∞
jan 29 2022 +