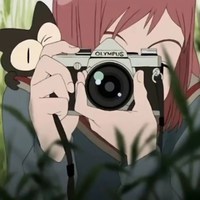 Music Artists:
Alice Phoebe Lou
America
Beabadoobee
CHANCE デラソウル
Daniel Koestner
Glass Beach
Guitar Fight from Fooly Cooly
HARU NEMURI
Henry Mancini
Ichiko Aoba
In Love With a Ghost
Jack Stauber
Joe Hisaishi
Kaoru Akimoto
Kenji Otsuki and the Despair Girls
Kenshi Yonezu
Kero Kero Bonito
Kokonoku
Lamp
Macross 82:99
Meaningful Stone
Night Tempo
Omori
Pedro Silva
Rav
Sayonara Ponytail
Sheena Ringo
Shihoko Hirata
Snail's House
The Frick Fracks (GO LISTEN AND FOLLOW THEM NOW!!)
The Pillows
Uchu Nekoku
Songs:
Any Special Orders? (Nico's Shop) - Steven McNair
Beep-Boop, Beep-Boop - Meaningful Stone
Doku - Hakushi Hasegawa
Fare Thee Well - Jessica Pratt
Houkago Lesson - Sayonara Ponytail
House of Cards - Radiohead
Killing and Afternoon - Atomic Cafe
Overdose - natori
Parkside in Bloom - Kensuke Ushio
Romance - Sayonara Ponytail
Sakamichi - Yuta Orisaka
STEPMOM - DACEY
Summer Breeze - PIPER
Vs. DJ Subatomic Supernova (Rock Version) - Andy Tunstall
Who - Wetter
I'm also currently obsessed with math rock and shoegaze!!
oct 19 2022 ∞
mar 19 2023 +