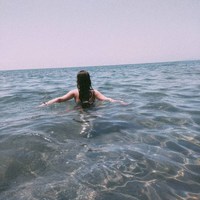 "if there's any kind of magic in this world it must be in the attempt of understanding someone sharing, something. i know, it's almost impossible to succeed .... but who cares really? the answer must be in the attempt."
júlia. dezessete. pisciana
infp-a.bi. ela.
— coisas que eu gosto: escrever, usar uma vocabulário mais rebuscado, o nome 'europa', flores, chá gelado (de pêssego — preferencialmente.), filmes de romance, coisas suaves, ambientes relaxantes, mulheres conquistando seu espaço, representatividade, diversidade, júpiter & coisas ligadas ao universo, música, fotografia, cinema, ler, mitologia grega, conversas intermináveis sobre assuntos nada a ver, debates, roupas dos anos 90 (e toda sua estética), cores pastel.