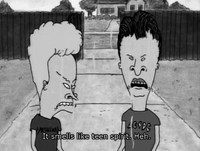 [Pretty much all you need to do for this is write 5 things, these can be peoples names, places, emotions, a film title, song title, band, anything that sums up your day, do it each day on your listography for a year, copy and paste this at the top of the list so people know what this list is all about. My start date: 01/14/2013]
14jan: soulmate (01/12), shame, a lot like love, sleeping with sirens, ugh
15jan: slept all day long, socially awkward, tom fletcher interview, bad thoughs, thoughs about the future (terrifying)
16jan: didn't sleep, it was supposed to be a good day but it wasn't so: ugh, exercises, anxiety, anxiety
17jan: pizza, low self-steem, friends, laughs, regretting
18jan;19jan: nothing at all
20jan: fight, screaming, pool, laughs, sleeping schedule more messed up than ever
21jan: running late, gym, "look who's here, the fat and squint bitch", fight
22jan: slept literally all day, delirium, bbb, missing someone, thoughts
23jan: sleepy, "maromba", dyzzy, pain, felt sorry
24jan: headache, realizing, ugh, pll, delirium
25jan: last proper vacation day, crUSH, embarassed, tumblr, your ego is not your amigo
26jan: silent hill(N), jealousy, low self-steem, drama queen, flávia
27jan: ppv, fish(?), "is that him?", lazy, sad/happy about school
28jan: social awkward. new teachers, missing him, fat fat fat fat fat, anxiety
29jan: blushing, trying to be a better student, he's so cute when he is embarassed it hurts, felt important
30jan: stupid, fisheye, fire, needing privacy(cesar), disgusting
31jan: ??????
01feb: i should try to partipate more, school is killing me, got mistaken by "milena"(???), ice cream, andre (:
02feb: trying to get a ride, capital inicial, unexpected plans, pool, walking on the beach till 3am
03feb: trip, marombaaa, nothing to do x3
04feb: bia and duda came over to lunch, organizing, p.e, schedule messed up, anxiety
05feb: j's picture, ice cream fight, bowling with people (and i was being strong until angela came and pushed me fkljdashkl omg), laughssssss, "do you talk to gabriela? she's an AMAZING girl" <333
06feb: talk to angela, gym, maromba was staring at me i almost died, and he laughed, homework at late at night
07feb: "i don't even waste my time anymore with this guy", eye contact fight, "i can't see igor from here" "but you can see your lover", cheating on a diagnostic test, psicose.
08feb: i was singing and he looked at me and fjlkçds, ligirafa beatrizebra dudanta gabiscate isabolinha, MY CRUSH WAS STALKING MEEE, freaking out, julia <3
09feb: "does he have a crush on me?" nahhh, angry, "he's not lovely to everyone", laughs, talking to self
10feb: the unwritten rule, i'd totally punch her in the face if she existed, itunes, tumblr
11feb: polar bear, bia and duda came over and i was still asleep, paparazzis, granola, needing moneyyyy
12feb: the cab, girls as guys and guys as girls, tumblr, midnight in paris!!!!, comfortable
13feb: ????
14feb: hugging, zombie, falling asleep, distracted, catching up
15feb: "you're so pale", i hate him but i like him, he leaves me breathless ughhhhhhhhh, group, milkshake
16feb: haircut, suco (jegue), bia's, the break-up, feeling ble
17feb: ?, ?, ?, isa's aunt, starssss!
18feb: lunch w/ duda bia and linda, hot, dizzy, gym, maromba keeps staring
19feb: overslept, english class, matheus, j asked her out???????, nahh
20feb: changing seats, organelas, nemo, playing with the thing on gym and z smiled at me, anxious, wrong migues, laughs bc "queen"
21feb: funniest science class ever, g stopped ignoring me, andre was hugging me and i didn't know what to do ugh socially awkward, açai, rafaella
22feb: daora, cloudy, sleep, disney videos, 4 photos 1 word
23feb;24feb: can't remember
25feb: blehh, "she's boring", meresssso jb dg, can you(v) stop fliRTING, daniel's surprise party, Gf is flirting. (???¿¿?¿), hair
26feb: good things don't last, ah lek lek lek, does duda even have a brain?, "meu filho é neto" duda quotes, meeting
27feb: wallflower, "don't go!!! i love you. come back" isa, overslept, ble, divergent again
28feb: "gabi sucks", feel like throwing up, finally understanding math, pms, letter(???)
01mar: hug, ran into andre on my way to rafaella's, caio knows about n, renan's house, "she thinks i'm duda gauglitz i'm offended"
02mar: breakfast messed up kadhka, saw gustavinho, açai, different stores, saw nagai, i hate make up and rafa and duda decided to give me a "princess day" (princess day meu cu), saw gustavinho again and z was with him but i didn't see it because i was busy talking non-stop ugh, he kept staring, ear!!!!, saw n, nyc with ligia ❤❤. (it has way more than 5 things but idc)
03mar: 7:30, waking bia up, walking to ligia's, hot, beira-rio, skate, laughs, bye
04mar: "almost every guy in the room has LIKED you", when i liked him he liked me and didn't tell me, angry and sad, i feel like i'm her shadow, nostalgic
05mar: G is coming back to normal, almost got attacked by a pitbull, rain, najasss, n knows!
06mar: he tries to call my attention, "much love", suco w/ bia and isa, down then up, gf asked it
07mar: new seats, behind me, he is playing with my hair, picture w/ andre, sleep
08mar: everything you do is super fucking cute and i can't stand it, played with his hair, going to sao paulo, i've never been more scared/terrified in my life, completely tired.
09mar: mini chace crawford, vans, disney maybe?, family dinner, subway surf(g)
10mar: ice cream, back to registro, confused, anxious, idc.
11mar: funniest spanish class ever, doing something on p.e, case w/ juninho, talib's
12mar: "i don't wanna be near you" "i'm not here to be near you but to see his test", frustrated, shake, laughs with angela and matheus, andriela
13mar: touching!!, trying to shut people up, "shut up gabriela, z doesn't talk" "it's because i haven't socialized with him yet" "then do" (in front of him), can't stop thinking, tired but fine
14mar: feeling betrayed(he is that way to everyone), dimple, painting his hand, duda and rafaella came over while i was asleep, annoying.
15mar: the teacher read my text in front of everyone ughh, "gabi my love", people are looking at us weird, kiss, pain.
16mar: pain, clothes, shopping, rain, don't like my picture kiss me
17mar: homework, catch up, "é a minha gabrielaa", video, dancing
18mar: e.m right after i woke up, daniel dressed up as a girl, laughs at p.e, "olha aqui queridinha" z laughed, "você tá fumada?" cesar, he's stalking me
19mar: jealousy, staring at the ceiling without a single move, skipping class, why, no self esteem, feeling better because of n's texts
20mar: your mind must be a terrifying yet comfortable place, pms, angela's gift, stalker, old notebook, craving some rescue.
21mar: igor is so funny, stressed out, amore mio, the zoera never stops(especially w/ grandpa), talk to me, "vai dormir kra só fala merda"
22mar: he is trying to call my attention, but he should taste his own poison. sleep. "gabi's been a bitch for the past few days, hasn't she?" "yes". just because i'm not telling jokes and laughing like usual doesn't mean i'm being rude. it was too good to be true.
23mar: tree. nose on ice cream. migue. singing. talking to laura about It. pool.
24mar: ice cream. hsm and the perfect man. _itsbiscate. i can't believe it!
25mar: just ignore it. Igor let me in. if v didn't send it, then who?; running to gym. césar tá com a macaca. english w/ n.
26mar: her over me?; good grades. gauglitz came over (???). mandy cried on class. i've missed ligia so much. "tava lembrando de uma coisa" <3
27mar: i don't know anything. "i'm proud of you". "wait how do you know i love these things" oops. socializing w/ grandpa. sleepy.
28mar: felipe and bia are so cute. "[...]right, guilherme? i mean daniel" "hmmm guilherme's stuck in her head" "and she's on his". sor gerson loves me. FLÁVIA ❤❤❤. luiza's party. fun.
29mar: history. playing w/ max. "Cara você é muito linda" "tiberia". What if. weird dreams.
30mar: an abundance of katherines. shipping. ugh. missing soul mate. talk to me
31mar: take1. videos. laughs. najas. Fighting.
01abr: infância da depre. sleeping at class. great at exams. everything you do is super fucking cute. vagando. the day.
02abr: it feels so natural. it's like an army's marching through my chest. "gabi". i'm almost pablo picasso. weird
03abr: finally. "who's loving it?". daniel knows¿. surprise o(n) ig. gym.
04abr: jealous. LET ME IN. "hmmmmm". good grade. nightmare
05abr: "a gabi cheia de charme" sor eduardo. "you can't concentrate because he's here". vinicius and ana, karen and daniel. my grandpa smells like pee. hipster w/ bia.
06abr: shopping. getting ready. ana's papapaparty. pictures. "gabi and daniel would make a good couple" "HAHAHAHAH". harlem shake. "you're definitely a hipster"
07abr: i haven't thought about him. the fangirl look. instagram. things to do: a lot, doing: nothing. this milkshake's on fireee.
08abr: "you two should date" i agree. tumblr. idc. "are you coming tonight, gabi?"
09abr: "minha gabi". jealousy. i'm gonna punch her so hard. matheus. pairing. ugh.
10abr: (private list because i just kljhfsdjlfa can't). happy
11abr: wanna hold you closer. "tell me you love me and you get your phone back" "hahahah ok i love you". rabisco. "you've improved so much" gerson ♥. dreaming.
12abr: "i'm gonna pair you guys" everyone: "gabi and guilherme gabi and guilherme". someone up there must be fucking kidding me. i should've studied. gym. snapchat.
13abr: ops. lazy day. argue. flowers. wanna stay inside all day.
14abr: waking up early. dying. praia grande. pictures. laughs ("ô caralho"). childish. shit.
15abr: fmf. zombie. he wrote my name on the wall. how did i manage to get such good grades? i didn't study anything. i'll improve.
16abr: glasses. weird hand holding. principal's office. fall asleep. jl.
17abr: sing to me. so mad. dizzy. snap. re-read.
18abr: carinho no pescoço. you make me "???¿?¿¿". pissed off. feel like punching her. thank god for daniel.
19abr: invasão de privacidade. sleep. snapchat w/ andre and enzo. no gym. pandemonium arrived.
20br: home all day. fmf. mathilda savitch. movies (Esposa de Mentirinha - *****; Como perder um homem em 140 dias - ****). ble.
21abr: waking up late. nothing. lazy sunday.
22abr: i hate your stupid hair. vinicius gomes and bia (:. you can hate me as much as you want but what you're doing is just out of line. it's getting that bad again. consumismo(n?¿)
23abr: grandpa's heart is stopping. daniel always makes me feel better, even without knowing it. don't play with my hair, i'm supposed to hate you. "stop.. no, don't stop". ugh.
24abr: almost over you. scared. win?. whistled at me?¿. what's it like in new york city?
25abr: hate your mood changes. can you hear my heart beat?. so much to do, so i'm going to sleep. family meeting. "you look so pretty, gabi, are you in love?"
26abr: everyone wants to have a child. stomach ache. "o professor de matemática é... bicha". no motivation. suco w/ duda diogo marcinha renan leozinho.
27abr: hospital.
28abr: nyc. working. hospital. haven't done anything. don't wanna go to school.
29abr: perfume. stop but don't. why are you staring at us. video 1ºEM. n.
30abr: he likes me, he likes me not. neck. duda's w/ dudaG bia. strangers have been hitting on me quite frequently, what is wrong with the world. so tired.
1may: some alone time. forget about the world. movies.
2may: lost in thoughts. flying. can't belive it got to this point. brigadeiro. lazy.
3may: breaking news. death. cananeia. cemitery. don't cry.
4may: bajulating. suco. movies. snapchat.
5may: ?
6may: anna e o beijo francês. he is staring. gym w/ zeinab. should i go? oh fuck it. highlights on private. kiss goodbye(?). okay, maybe he's got a very little crush on me.
7may: ugh, i can't focus. i don't know which of them is worst!!!!; he texted me again. going to that party. paranoia. mom thinks i'm dating, k.
8may: videos(vagalumes). i stare a lot, can't help it. i love when he does this thing with his head. i'd obviously fail the test, i don't know why i'm surprised. clothes. answer me.
9may: i hate not knowing what is going on with you, but mostly i hate that i'm not able to tell what is going on with me either. why are you singing me love songs. empty. ugh. everything's wrong.
10may: can't put up with these two anymore. i'm so fat ugh. really don't believe in those things. party. socializing.
11may: flavia. pandemonium. lazy day.
12may: mother's day. cananeia. flowers(nfav). oasis. migue.
13may: getting over you. left out but, between my class and them i don't need a second to think. advicing kelvin. cana what the fuck. 8th girls.
14may: don't. "today i'm going to study very hard an..zzzzzzzzz". late. movie. z.
15may: you're not my friend. treta. oops fell asleep. he's dancing omg don't laugh. gustavinho.
16may: why do you keep treating me that way?; caio. the letter thing is back. does igor....?¿. makes no sense.
17may: one direction. what. sleep. haven't done anything productive. tgif.
18may: dream about poops, sao paulo, dad and ghosts. i love this weather. facetime w/ grandpa. can't get out of bed. theater.
19may: benjamin button. walking around with my blanket on. bia. snap. "mesmo assim concordo que gabi não pode ver essas parada ai" ♥
20may: i'm so sleepy i can't stop laughing. gg during break. igor asked about Gf and i shouldn't be blushing this hard. curious. vinicius doesn't answer me ughhh.
21may: singing in math. got a ride. fight with guilherme. gerson is the best. why do i blush so much(angela keeps talking about n). i'm watching it begin again...
22may: "the tests were awful". lazy. so cold.
23may: ble. daniel always knows the right thing to say, how does he manage to do it?. "guilherme is going to do some hair course" "it's love". sleep. apaixonadinha sua bunda.
24may: recording math class. geovanne. "vc tá apaixonada. isso é uma afirmação". gerson s2 novinhas. snoopify.
25may: no hate. duda is so annoying. amanda is lovelyyy. magario w/ rafa, amanda and bia. moon, vine, ping pong, iphone5, videostar.
26may: i've got a war in my mind. pajamas. facetime with the whole family. boommmm. aunt dar is coming.
27may: love to make him laugh. cu-zo-na. sitting on the floor to talk. migue. ran into neto oops, he looked kind of sad but it's not my business
28may: pink sky. "i'm so coldddd" "ask guilherme for a hug". friendly. don't let go of my hand. "hmmmm gg".
29may: "gabriela is the prettiest girl here". amanda's ipho. z has noticed it but pfft. ugh i want to punch duda. nyc with najinhas sora priscila da depressao, cara de cinza, reportagens, sorvete preto é sucesso.
30may: ???
31may: guilherme's birthday. snap. tumblr. instagram. zombie tsunami.
01jun: very zoera. gabriel???????. esse guri viaja. clarice falcão. +400.
02jun: beira-rio. não devia ter ido com sapatilha ugh tá tudo molhado. "oi posso tirar uma foto sua?". beatriz é demais. fotos.
coloquei em português de repente porque é muito empenho ficar colocando em inglês.
03jun: "gabriela, e você? em que tipo de relacionamento está?" "ahm.. nenhum" "por que guilherme tá se escondendo na carteira?" professora nelcy. se for pelo caio, eu tenho três. dormir em cima do caderno = tinta de caneta na cara(por que todo mundo achou que isso tinha algo a ver com guilherme?¿). adoro escrever. we can't stop!!!!!!
04jun: tropeçando em tudo logo de manhã, alguém não dormiu direito, ops. para de se fazer de burra. aguenta. "que besta da parte dela de ficar escrevendo na mão dele. ela tá achando que é você ou o que?". baby lips.
05jun: frio. mudança de lugar. Sor Eduardo falou que ia fazer uma pergunta pra dois alunos e que se eles acertassem não ia ter lição, ficaram falando "Dani e Gabi!!" e eu tive que ir, ele acertou, eu errei, comecei a rir desesperadamente e fiquei vermelha quando ele fez a pergunta porque eu não sabia, oops. Depois ele me pediu pra ler um trecho da Escrava Isaura e o trecho basicamente falava que ela conseguia qualquer um que quisesse mas ficava se depreciando, todo mundo levou como se eu fosse a Isaura e eu fiquei vermelha de novo. encomendei três livros yay.
06jun: eu não sou professora de inglês parem de me perguntar as coisas. adoro sor gersonnnn. "se você dançar os três caras também vão". tentar manter um diário pra achar daqui uns anos e rir da mihna babaquice.
07jun: muito criança. igor fica insinuando que guilherme é meu namorado............ nao. ops dormi ops faltei.
08jun: açai. slide.
09jun: awkward o dia inteiro. mathilda savitch???. insurgente.
10jun: completamente abobada, é o sono. troquei de lugar umas 5 vezes, não sou eu. caio tava em duvida entre ana e eu?? aquela menina deve me odiar lsjadkla nao tenho culpa. me sinto ótima. playlist de banho foi a melhor coisa que eu já decidi fazer.
11jun: quero presente. é impossível nao rir perto de igor e daniel. dorme acorda dorme acorda dorme acorda. odeio foto. quase certeza.
12jun: "já comprou o presente de fulano?". amar não é pecadooooo. rápido no gatilho. "e a gabi tem cara de médica?" "tem" "ainda acho que ela vai fazer letras" igor ♥. dor nas costas.
13jun: três corta e mimica na aula de inglês. pescoço. gerson é o melhorrrr. só igor tem paciência pra estudar comigo. shinji, yudi, quebrado, joao e igor muito desenhistas. don't let me don't let me go harry styles eu te odeio
14jun: "o que você ganhou de presente de dia dos namorados, gabi?" sor eduardo. redação da ana. galvão. o marcião vai te ensinar, HAHAHA. "é a vida" "essa frase me mata de rir" "por que?" "eu lembro do seu sotaquezinho engraçado". protesto em são paulo..
15jun: viagem. me larga, menina. livro. starbucks. ble.
16jun: fotos. candy crush. nona. viagem. ônibus quebrado.
17jun: sorteio dos horários da quermesse. ops brisei. tinha que tirar dez já fudeu. provas idênticas. perdeu o encanto.
18jun: hoje não é quarta. abaixo-assinado. cuzão. não acredito que chorei por isso, que babaca. suco com duda, rafa, ana beatriz e nagai.
19jun: portfolio. guilherme ganhou um iphone 5, que desperdicio. olheiras. morta-viva. me cobre.
20jun: prova idêntica do igor e do shinji. "mariana, quer comprar um chato que senta atrás de mim? tô vendendo". 9,0 em história eu sou um gênio. video no instagram. dia na bia.
21jun: vine. casaco do guilherme. an. sor marcio brisa demais. vem pra rua. vou ou não vou.
22jun: compras. vou falir minha mãe. quermesse. ai que pedaços de mal caminho. "licença tem latinha vazia". isso cansa.
23jun: sem luz. INGRESSOS HOJE!!!!; sem cu doce, mae. gf. meu..
24jun: que agonia. CONSEGUI O INGRESSO KLJDSAKHJDALS. zumbi. que feio, o cabelo é mesmo muito importante. muito perto do meu rosto, distância.
25jun: isabela tá putinha. aniversário da minha mãe, esqueci. copo escorregou, bateu no prato e quebrou em quatro pedaços certinhos? o restaurante todo olhou jksadjlka. show extra. texto de aniversário do google. "eu matei um cara" "Filha, você tá bem?" "sim socorro" "Socorro por que?????" "é modo de falar socorro" "Puts... Já tava indo aí!". suco com bia, rafa, amanda, duda. Rafaella não cala boca, meu deus.
26jun: faltei. não veio. migue pra faltar na academia também. eca, chá. netflix.
27jun: "i wanna stay inside all day". limpa nos likes do tumblr. caderno. itunes. gg.
28jun: esperar. ugh, como sou trouxa. netflix. odeio arrumar mala. pizza.
29jun: "fala de novo, só pra eu postar no vine". milhões de vezes. pai. só sete dias, só sete dias. ipad.
30jun: preciso comer no café da manhã o caralho. mãe da valéria