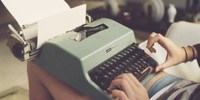 13mar: every little thing you do can change what someone thinks about you.
14mar: he IS that way to everyone. :(
15mar: maybe?
16mar: 3 down, 0 to go.
17mar: qual é a dele?
19mar: is my face so disgusting that people can hate me even if i've never talked to them?
20mar: it's just a coincidence.
22mar: "Adoro essa sua cara de sono e o timbre da sua voz, que fica me dizendo coisas tão malucas."
25mar: he's gonna think i'm stupid
28mar: será? será mesmo?
02abr: should i be happy or consider myself friendzoned?
06abr: maybe they're not that bad.
12abr: long are the nights when my days revolve around you
21may: "And if only I could find the words, or muster up the nerve to tell him. [...]We both know where this ends, in a storm of feeling, I'm so unappealing"
13jun: I actually really love when someone remembers small details and quirks about me or addresses me by my name at unexpected times like at the end of a sentence.
14jun: When I learned how to love myself other people did too.
18jul: "Tuas neuras são só tuas, e parece que nada nem ninguém preenche esse vazio."
22jul: "Last night I dreamt that somebody loved me. No hope, no harm, just another false alarm."
mar 13 2013 ∞
sep 22 2013 +