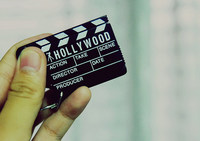 You know those people who can't watch a movie more than twice because it gets "predictable"? Well, I'm not one of them.
27 dresses
a cinderella story
a lot like love
another cinderella story
hannah montana
letters to juliet
lol
mean girls
monte carlo
raise your voice
se eu fosse você
so undercover
the devil wears prada
the little mermaid
the perfect man
the perks of being a wallflower
up!
jan 21 2013 ∞
jun 4 2013 +