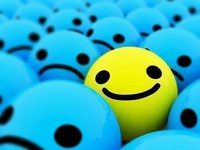 Wow, this'll be a long list, I'm a loving kind of girl :)
My family and friends
iPhone
Great Britain
Spain
Tea
Puppies and kittehs
Opera
Australian, Scottish and Irish accents
Egypt and it's history
Everything Caribbean
All things Harry Potter
The smells of freshly mown grass, petrol, vanilla and that beery pub smell
Chocolate
European dance music
The ability to burst into song and dance at any given moment
Immature humour
The TV show Supernatural, Jensen Ackles, Jared Padalecki and Misha Collins.
Coca Cola
the sound of rain and storms outside my window
Tennis and Roger Federer
Michael Bublé
Cloudy lemonade
All things European
The British Royal family
the cool side of a pillow
Snow days!
The Spanish football team
Converse
Ben and Jerry's cookie dough ice cream
Mars Bars
Phantom of the Opera
skinny jeans in bright colors
reading a book in the sunshine
baby names!
a good romance story
brown curly hair
the smell of aftershave
the occasional xBox session
midnight missions to the shop
karaoke
day trips out
.. that's it for now, I'll come back to it.
jun 27 2012 ∞
jul 28 2012 +