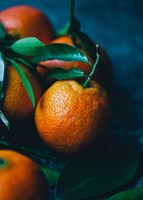 having discovered the DS Aector McAvoy crime novels by David Mark, sometimes trying out new writers really pays out
watching 'The Holiday' with penpalooza pen pals via discord
a dream about going tea-shopping in a half-timber house in a pink dress with a leaf pattern, the morning sun on my face, home-made roast-tomato soup
the pcr test telling me for sure it's not corona and the nice doctor at my gp being really understanding
the beautiful wrapping paper the bookshop uses (the robin paper!)
the eucalyptus branches i bought
mixing my spelt coffee with cocoa powder
getting a whole bunch of letters in one day, including a package from my pen pal Lisa in NY, who received a letter from me the very same day!
getting my booster shot and buying myself a little christmas tree the same day
new cute stamps i didn't know about! especially these little letter-ships
days later realizing how cute those stamps are going to look with the lighthouse envelopes i painted
beautifully frozen leaves and sunshine, having found out what the problem with my thermos was and having thoroughly cleaned it, the first of Daphne's perfect presents i opened, the lovely lady at the supermarket i complimented on her spectacular alpaca wool coat
lots of mail and a package from Vladi, my new stamps arrived, meeting Hanne for a quick chat in the cold & exchanging presents
jamming a '32' version of Taylor Swift's '22', the recipe for the amazing Elisenlebkuchen Hanne made, a big pile of books by Klett-Cotta plus a beautiful book of Zelda Fitzgerald's short stories and Kacen Callender's 'Felix Ever After' from the library
vegan enchiladas with lime and vegan cream & a penpalooza Christmas zoom call
really lush mango puree as Christmas dessert
playing 'Emperor' all day, roast tomato soup & little vegetarian pigs in blankets for lunch, the new stamps for 2022 have been set: among them a David Bowie stamp, a Spider-Man one, a Postcrossing one, a badger and a lynx
home-made guacamole, Kylie made beautiful earrings from stamps and she is even going to send me a pair!
dec 2 2021 ∞
jan 1 2022 +