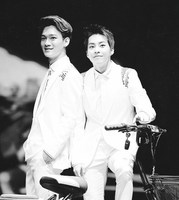 "constantly looking for new metaphors to describe your perfection with."
"for someone as special as you, loving to the moon and back isn't quite far enough."
"i don't even want to imagine what my life would be like without you."
"there's just something about the way my name sounds when it comes from your lips."
"there's nothing left to question when you have your arms wrapped around me."
© @oceancrows♡