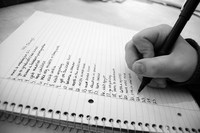 Celebrity crushes.

I mean, I don't even know them. I may think they're good looking or great professionals, but I don't think I have a crush on them.

All the boys I've ever kissed.

I'm not so sure if I want to share this information with everyone. I think it's to personal.

Favorite girl's/boy's names.

I change my mind about it everytime.

Why I hate someone.
may 7 2011 ∞
jun 24 2011 +