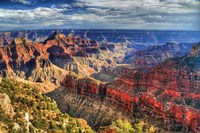 Hopefully, I'll do it all before I die.
Stay in a water bungalow in Maldives.
Stay in a glass igloo in Finland (and see aurora borealis).
Face my fear of heights in New Zealand (propably going bungee jumping or somenthing like that).
Ski at the Swiss Alps.
Stand in the glass balcony of Willis Tower in Chicago.
Attend the Carnival and open my arms in front of the Christ the Redeemer in Rio de Janeiro (yes, I'm Brazilian and STILL haven't done that).
Drink at the October Fest in Munich.
Stay at the underwater hotel in Dubai.
Walk on the Glass Trail of Terror in China.
sep 6 2012 ∞
jan 2 2017 +