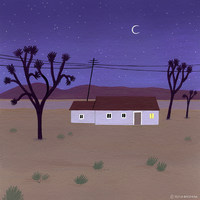 Travelling makes me happy. Makes me feel like a more interesting person, makes my life feel much richer. I'm thankful for every opportunity I get to see the world. My time in Bali was fantastic. I carried around four books all the time and yet I only managed to read about 100 pages. There was just so much to do and see.
The word Geräuschkulisse
Roasting peaches on top of halloumi slices with a dash of honey and apple cider vinegar. Mmmh.
"Whether it's meditation, reading, or trekking through Timbuktu, you must find something that gives you a happiness that is not contingent on others." One or two people about the importance of being alone.
Shopping at the market early on Saturday morning. The charming dude who sold me strawberries, mangoes and an avocado. Empty aisles at the drugstore. Carrying everything home in my huge trekking backpack, almost losing balance on the bike.
The rust-coloured &otherstories dress with tortoise shell buttons. Such a dream, alas, too small. Had to send it back. Sigh.
Going to Im Grünen Festival near the Austrian border with Markus. Stopping at Chiemsee for a swim. The band Leoniden covering the old Sugababes song Overload (got stuck in my head immediately). Realising that it keeps getting harder for me to be in bad company. The more I like myself the less I like others.
Veganz Choc Bar Coconut. Even more addictive than the dm bio coconut bars and the Rapunzel ones. Delicious.
Spending an evening with Franzi at the new rooftop beergarden. It's on top of a parking garage near Stachus!
Alessandro's HAND!SPA hand cream which comes in a little yellow macaron box and smells like lemon buttermilk.
I finally caved in and bought a SodaStream Crystal. Bye bye, bottled water and plastic waste! EDIT: I also got a high speed blender. Hello, nicecream!
Getting to know my new neighbour Silvie.
Making pink and yellow slime with the sixth-graders.
Learning about how brazil nuts grow. They're huddled against each other in a big shell! Weird. I never knew.
Reading Linnéas Jahrbuch, an old Swedish children's book favourite of mine. I love Lena Anderson's illustrations.
Thoughts about the monstera hype.
A small girl said goodbye to her friend one morning on the subway: "Dann noch ein schönes Leben!"
Such a busy Saturday. Getting all my affairs in order in the morning, writing long to-do-lists. Going grocery shopping, buying plants at Ries. Visiting Sabine, working on our song for the choir. Getting a message from Manu: his parents have a sales booth at the Africa festival in Munich and he doesn't wanna go alone. Going home, baking a cake, hurrying to the subway, meeting up with him and his mum. She got us in for free and I had such a nice evening there. Eating, drinking, walking around, talking to the parents, some friends, buying a ring, chili oil and lemon/orange pepper. Discussing art with his dad. Joking around with his mum. I felt very comfortable in that warm and familial atmosphere. Also, everyone kept thinking we were a couple. Mh.
Hanging out at Maria Einsiedel on a Sunday afternoon. Reading. Only jumping into the Eiskanal once. Very refreshing. I like that feeling as if thounsands of tiny needles were pricking your skin, just a little bit.
Climbing. Up the monkey bars, the wall in the boulder room, over the fence. It's nice to feel strong and capable, earn that sense of accomplishment, to feel your muscles working.
Solving two anagrams after staring at those words for almost two hours.
Feeling like wonderwoman. I don't know what happened but since the beginning of 2018 I've been feeling like a completely different person. I'm much happier, I have more energy. I enjoy getting things done and going the extra mile - often quite literally when I simply walk to the next bus stop instead of waiting, or when I start cleaning or doing things that are not absolutely necessary. I'm starting to feel like myself. To come closer to my true sense of being. It took me ten years longer than I thought it would but I guess I needed to take the long route.
I made sweet potato toast for the first time. A great savoury breakfast option!
Murakami's Wind-Up Bird Chronicle. The book is almost 800 pages long and I'm not quite finished but I have to say that so far I like it even more than Kafka on the Shore. All those visionary women, the shadow world - and the stories about the Soviet–Japanese border conflicts during the Second World War (submarines, sitting in wells, shooting zoo animals, being skinned alive) creep the shit out of me. I also love the focus on neat clothing in that book.
Safiya Nygaard is a good/weird person. Seriously. All those pop-culture references. Thank you, sister.
Playing around with the Bitmoji app (and the fact that mine looks a bit like Rachel Weisz).
Terrazzo tiles.
Booking my flights to Australia and Indonesia! I'm so excited. I've never travelled alone for more than a few days and now I'm going to be away for almost a month. I'm gonna spend almost 27 hours on planes on my way to Brisbane. What an adventure.
Ulli Lust's graphic novels.
My new yoga class. I'm going to be there every Wednesday, cursing myself and my decision to commit to this. It's exhausting and weird but so good for me. But I've already found out that I'm able to put my feet behind my head in a backwards bend. Way to go.
Learning how to use a potter's wheel. I didn't do too well because you need to stick to rules (something I'm bad at - at least when it comes to art) but turning and shaping the semi-hard pots afterwards is so much fun; exactly my thing. I need to practise, it's awesome to see a vase growing between your hands.
Miranda July's The First Bad Man at Kammerspiele Munich. This is the most hilarious and entertaining production I've ever seen in a theatre, I suppose. Anna Drexler reminds me of Birgit Minichmayr and has a lot of comedic talent. And Brandy Butler, geez, that voice. You could see quite clearly that someone had a lot of fun putting this play together.
"If I'm not the love of your life I'll be the greatest loss instead." - Rupi Kaur (and the first part of her poetry collection The Sun and Her Flowers - I thought her poems about losing love were very relatable)
Meeting the bees! I designed honey jar labels last year and now I got to know the industrious little workers behind our product. We harvested and pressed the honey - I even petted the bees, they are so soft. I had a pretty nice day. And I love crushing honeycombs with my bare hands. Good texture and a very satisfying feeling.
Going dancing for the first time in... a very long time. I met up with Frank and Claudia at Import Export, took a picture of the fake Pommesbude and had actually quite a lot of fun doing silly moves, talking to Frank. It was weird because we kept saying the same thing at pretty much the same time. So that means we're still the same kind of lame/awesome?
jun 3 2018 ∞
jul 15 2018 +