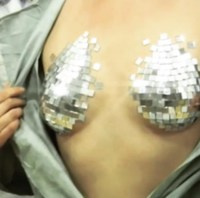 My new Shiatsu massage belt. It's relly good; I don't know why I waited so long to get it.
Discussing book ideas with Anika.
Mushrooms. Always.
Meeting a new therapist who instantly gave me two very interesting theories for diagnoses.
Pizza and vegan pho with Lena one Sunday evening - the day before my surgery.
Well, obviously a stay at the hospital isn't really nice. But there were a few bright spots: I got to know my 83-year-old neighbour who's in a civil union with a friend because they bought an apartment together and it just made everything so much easier (and makes her a lesbian on paper but she's totally cool about it) / I started to get into elderly care and helped her whenever I could - it felt really good to discover my social streak and be helpful; also I have to admit that I'm such a granny's girl / nice staff at the station - Anna and Norbert; talking about Hinduism with Sita from Nepal / starting to read the newspaper every morning; solving all the sudokus, crosswords and str8s / visits from Lena, Sash and Raphael / eating proper food again after a week of baby food, soup and yoghurt / the "therapy cat" I met in the hospital park / waking up laughing, dreaming of penguin photo bomb and a zebra selfie / being back home after 12 days in the clinic
A ladybug landing on my sleeve one afternoon.
Cherry-flavoured Capri-Sun.
Being asked for help by random strangers. Apparently my aura is less hostile than usual at the moment.
Freebies at the bakery.
A single ascending helium balloon.
A spontaneous breakfast date with Raphael in the sunshine one morning. I picked him up from work after my appointment and we decided to walk over to Café Glückskind.
Retail therapy (But also: getting it over with. I needed to order quite a few things but somehow shopping feels so exhausting these days. Too many choices and decisions...)
The Last Graduate by Naomi Novik! The Scholomance series is absolutely amazing, I even pre-ordered the sequel and could hardly stop reading.
Little leaf tornados on a stormy day.
An osteopathy appointment with Laura. I always feel better afterwards.
Tweaking my pumpkin lasagna recipe.
Less pain, getting healthier and stronger after my surgery.
Robin Sloan and his neverending list of niche interests. He just invented his own alphabet for an upcoming novel (also: there is an upcoming novel!!) and recommended a book about Indian ghosts and demons. I love people with this level of diverse curiosity.
Dinner with some colleages at Nage&Sauge. Their salad dishes are the bomb.
Being back at school. Even though the kids are mostly crazy exhausting they're also really lovely. Distance makes the heart grow fonder...
My favourite doctor. He reminds me of John Green. He's so funny and he definitely speaks my language. I really wish we could be friends!
Lots of gorgeous cheap jewellery.
Wearing turtleneck sweaters for the first time in my life.
Less greasy hair. I don't know if it's the new Olaplex hair care or a change in my diet or meds I had to take after the surgery, but my hair hasn't been greasy all week! How is that possible? I usually have to wash it every second day. Amazing!
Peel off masks.
Buying a Capri Sun 10-pack - possibly for the first time in my life. Cherry flavour, of course!
Dinner and movie date with Raphael. We saw The French Dispatch!
Unfortunately I didn't do anything special for Halloween this year (which is super sad because it's one of my top 5 favourite days) but the kids' costumes at school were pretty rad and at least I watched Hocus Pocus and Practical Magic for the umpteenth time.
oct 16 2021 ∞
nov 1 2021 +